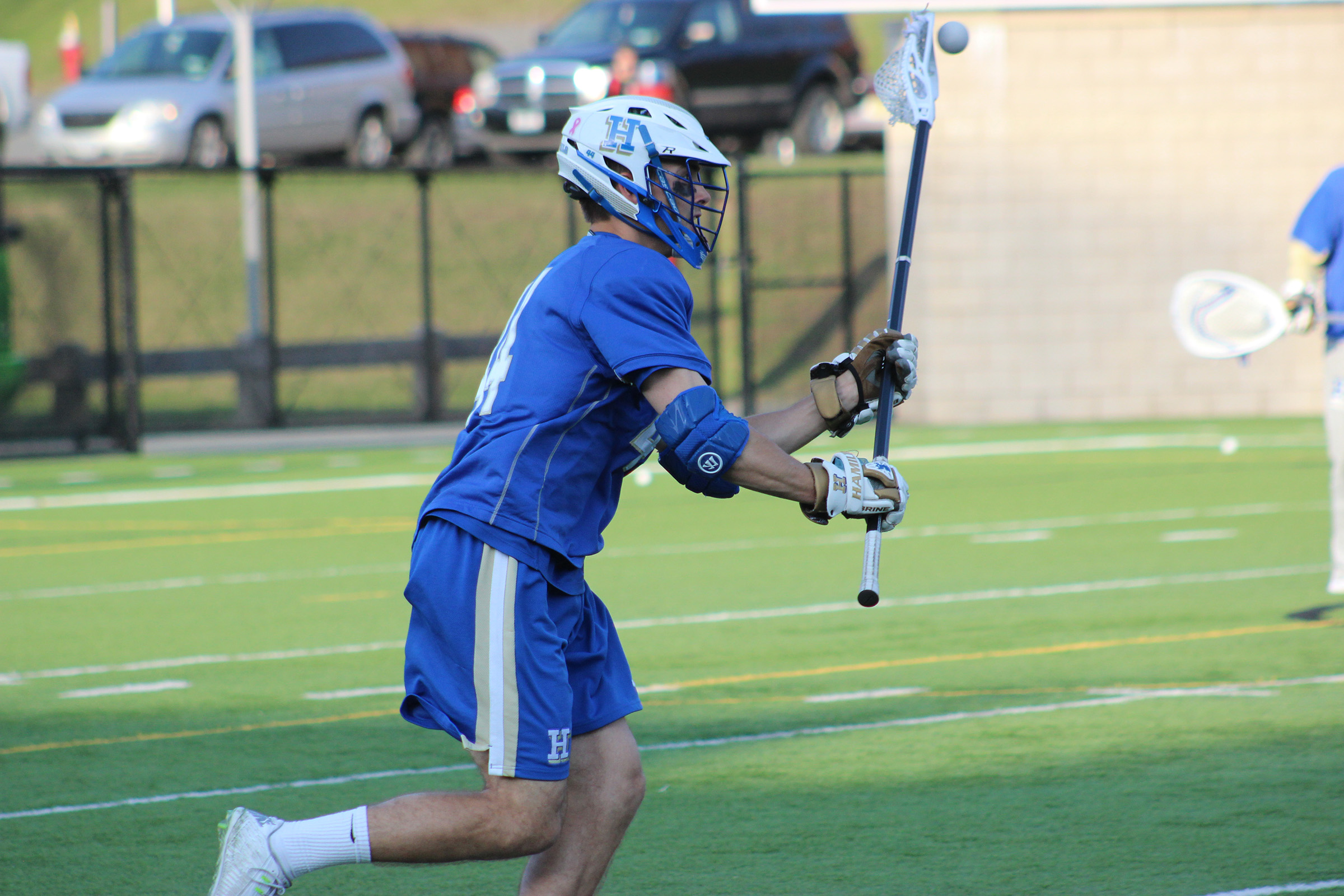 Rensselaer Polytechnic Institute scored eight straight goals over the second, third and fourth quarters, and the Engineers rallied for a 10-8 non-conference win against the Hamilton College Continentals at RPI's East Campus Stadium on Tuesday night.

Box Score

The Engineers (9-5 overall) received votes in this week's Division III Top 20 coaches poll. Jake Weidner gave RPI the lead for good at 8-7 on his 21st goal with 8:35 left in the third quarter.

Hamilton (8-7) scored six goals in a row after the Engineers took a 1-0 lead just 1:42 into the first quarter. After Pat Donahoe '16 notched his ninth goal this year with 8:40 remaining in the second quarter, the Continentals owned a 7-2 advantage.

John Zimmerman '15 scored two goals and added an assist for Hamilton. Donahoe chipped in one and two assists, and Connor Morgan '15 scored twice. Sam Sweet '16, Jack Gaul '18 and Brian Bauersfeld '15 scored one goal each, and Kurt Minges '15 was credited with his first career assist.

The Continentals enjoyed a 15-5 advantage in face-off wins, thanks in part to Eric Zurmuehle '18, who won 9 of 10. Trip Connors '17 won 6 of 9 face-offs. Zurmuehle led the way with five ground balls and Dylan Lahey '15 and Casey Kopp '17 picked up four apiece. Will Driscoll '15 made 17 saves in 57-plus minutes and has 523 for his Hamilton career.

Breanainn McNeally and Matt Hall paced the RPI offense with two goals and one assist apiece, and McNeally added five ground balls. Casey Colligan contributed one goal and two assists and Weidner and Pat Hogan tallied two goals apiece. Patrick Finn scored his 20th goal, David Gibbs stopped 13 shots and Weidner caused three turnovers. The Engineers held a 42-35 shot advantage and committed just eight turnovers.

Rensselaer got on the board first, as Finn took an assist from Scott Crow at 13:18. Hamilton scored the next six goals, starting in the first quarter and extending into the second. Gaul tied the score at 1-1 with his fifth goal before Bauersfeld gave the Continentals their first lead. Morgan scored consecutive goals on helpers from Zimmerman and Donahoe, and Hamilton held a 4-1 lead after one quarter.

Sweet continued the streak in the second quarter, putting up his 26th goal in the first minute of play, before Zimmerman got into the scoring column just under a minute later. Hogan ended the Hamilton run for Rensselaer at 12:43, but Donahoe scored an unassisted goal with 8:40 left for a 7-2 Continentals' lead.

Penalties hurt Hamilton late in the second quarter as the Continentals were whistled for five of them in the last 3:05. The Engineers took advantage with two extra-man goals before the end of the half and one more eight seconds into the third quarter. Weidner and McNeally scored man-up goals within 30 seconds of one another, and Hogan got an unassisted tally in the final minute as the Engineers pulled to within 7-5 at the break.

All three goals in the third quarter were scored by RPI. McNeally got his second of the day on an assist from Colligan and returned the favor on Colligan's goal, which tied the score at 7-7 just 40 seconds later. Weidner scored his second goal with 8:35 left in the third and put the Engineers back on top.

Hall scored twice in the fourth quarter for Rensselaer, netting his first unassisted tally at 13:07 and scoring again without help at 2:19. Zimmerman ended Hamilton's drought and wrapped up the scoring with 1:48 left. He leads the team with 18 assists and is second with 35 points.

The Continentals play a NESCAC Championship quarterfinal at an opponent to be determined on Saturday, April 25. Hamilton could still finish as the sixth, seventh or eighth seed in the event. The Continentals will know by Wednesday night who and where they will be playing.