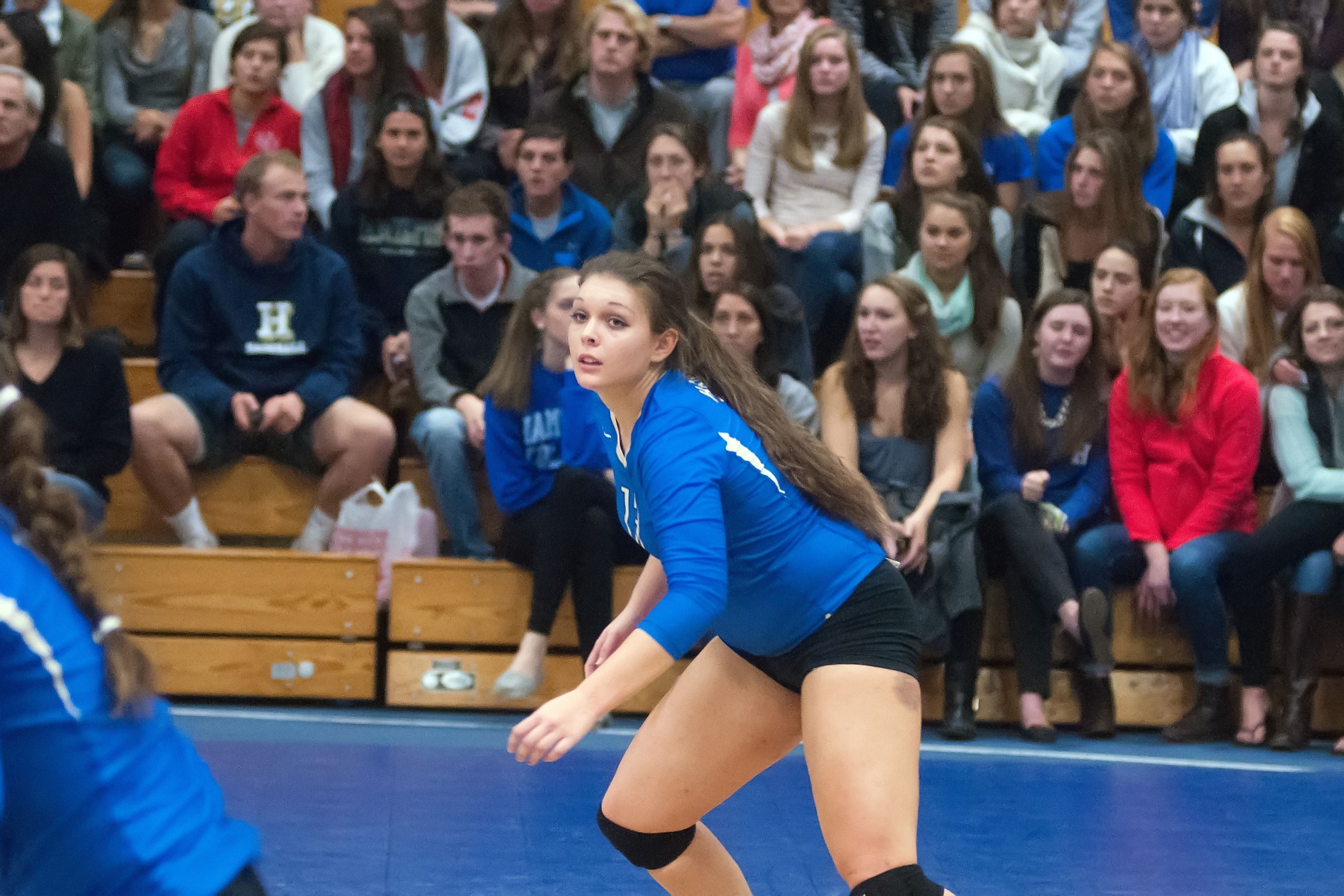 The Hamilton College volleyball team picked up its first NESCAC win of the season, rallying from an 0-2 deficit to beat host Wesleyan Friday night in Middletown, Conn. The comeback was the first time the Continentals had won a match after losing the first two sets since the current scoring rules were instituted in 2008.

Box score

After the Cardinals posted 25-18 and 25-13 wins in the first two sets, Hamilton responded with a 25-23 third-set win, then erased Wesleyan's four-point lead in winning the fourth set 25-22 before cruising to a 15-7 win in the decisive fifth.

The Continentals (3-9, 1-2 NESCAC) scored the final five points of the fifth set, with three coming on kills by Erin Donahue '18. Donahue had five of her team-leading 16 kills in the final set as Hamilton snapped a 14-match losing streak to the Cardinals.

Jessica Weston '17 added 10 kills and Sophie Zacharakis '19 recorded season-best totals of nine kills and four service aces. Jenna Donovan '19 contributed four aces as well.

Jamie Granskie '16 paced the Hamilton defense with 17 digs and Meghan Wilkinson '19 added 12 to go along with a team-high 22 assists.

Margaret O'Brien '18 totaled a season-high eight blocks -- including six solo.

Wesleyan (4-6, 1-3) was led by Rachel Savage's 30 digs and a 19-kill performance from Sarah Swenson.

The Continentals are at Trinity Saturday for a 2 p.m. NESCAC match.