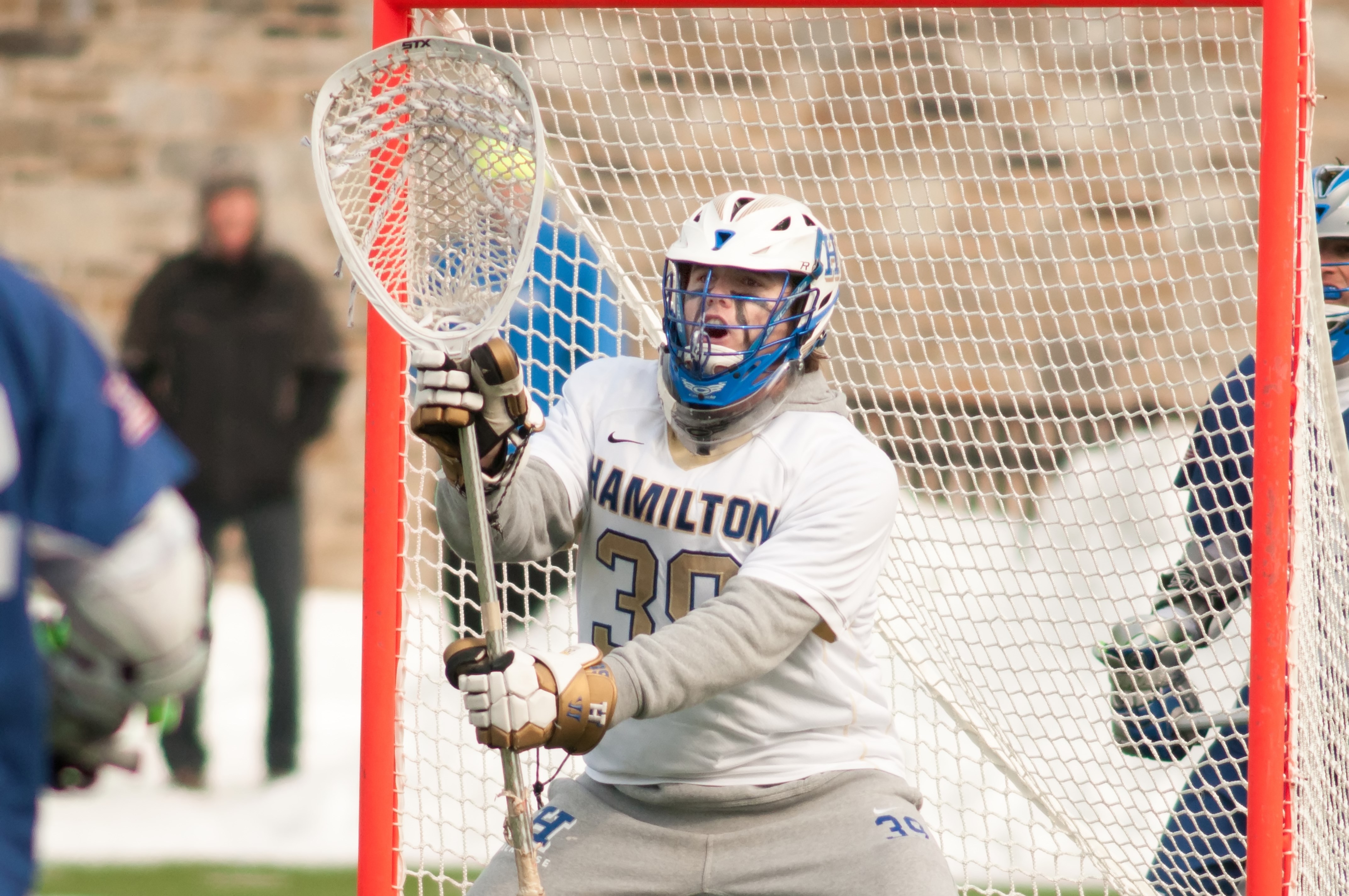 The Hamilton College men's lacrosse team had its two-game winning streak snapped Saturday, losing 13-7 to nationally ranked No. 6 Amherst College in Davenport, Fla. The loss to the undefeated Lord Jeffs wrapped up Hamilton's three-game spring trip.

Amherst (7-0, 3-0 NESCAC) outscored the Continentals 7-2 in the second half, blanking Hamilton 5-0 in the third quarter to take control.

Hamilton (5-3, 1-3) tied the score three times in the first half, pulling even for the last time late in the second quarter when Pax Anthos '15 took a pass from Sam Sweet '16 and turned it into his second goal of the game. The Lord Jeffs went ahead for good with 43 seconds left in the half, then came up with a stop after Hamilton won the ensuing faceoff.

Amherst scored all five of the game's third-quarter goals before Hamilton's Matt Hrvatin '15 broke the streak of six straight Lord Jeff goals, pulling the Continentals to within 11-6 with 10:33 to go in the fourth. J.D. Brachman '17 closed out the scoring for Hamilton with 63 seconds left.

Connor Morgan '15, who finished with two points, Pat Donahoe '16 and Anthos scored first-quarter goals. Will Driscoll '15 made 19 saves and Trip Connors '17 picked up a team-leading three ground balls.

The Continentals play a noon game on Saturday, March 28, at NESCAC rival Bates College.