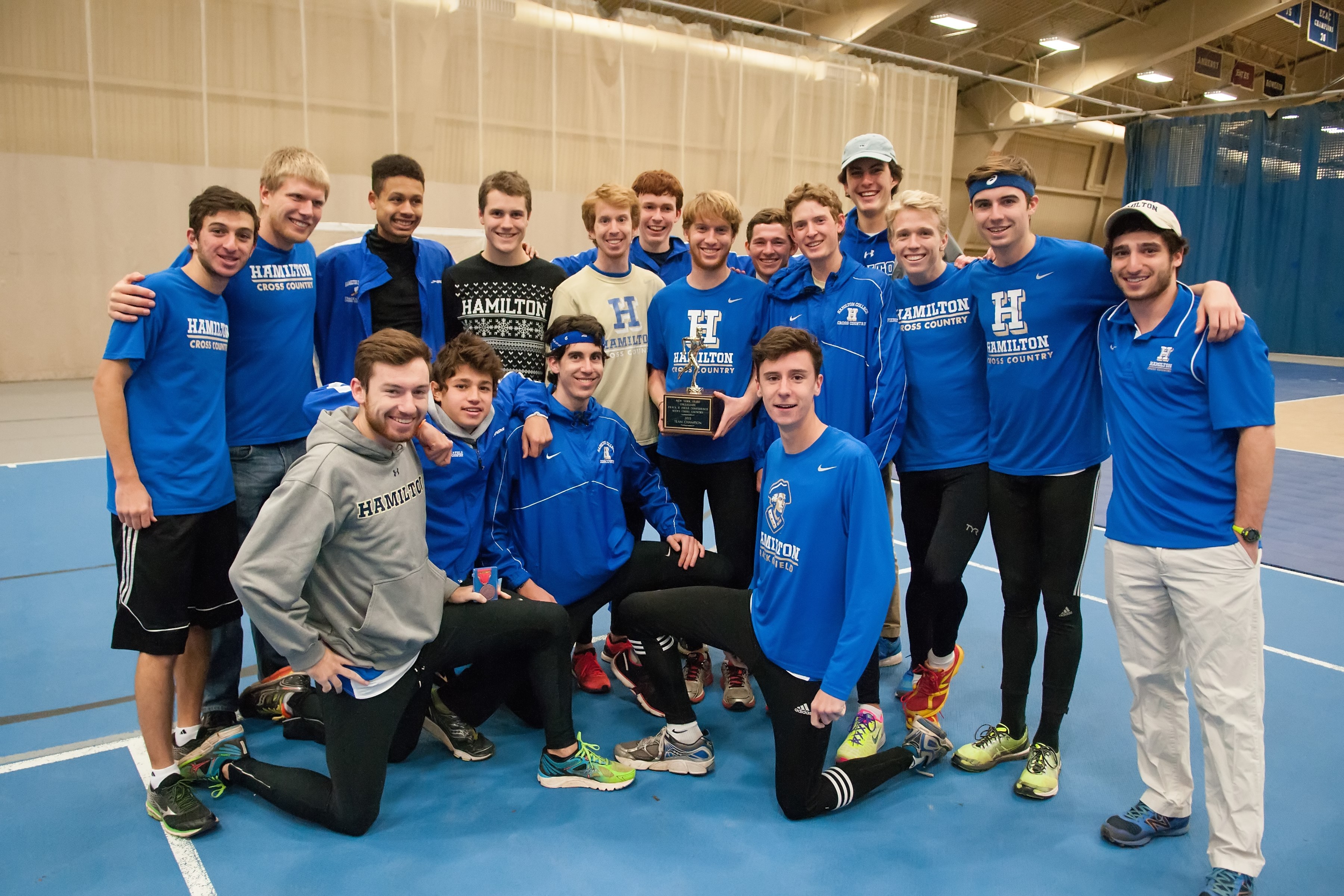 The Hamilton College men's cross country team and women's cross country runner Michelle Fish '17 (Slingerlands, N.Y./Guilderland HS) will compete in the 2015 NCAA Division III Men's and Women's Cross Country Championships at Lake Breeze Golf Club in Winneconne, Wis., on Saturday, Nov. 21.

NCAA championship release

The women's race will start at noon Eastern time and the men's race will begin at 1:30. The University of Wisconsin-Oshkosh is the championship host.

The nationally ranked No. 28 Hamilton men are in the NCAA championships for the second time in program history -- the other appearance was back in 1971. The Continentals received one of the 16 at-large selections from across Division III. The top two teams from each of Saturday's eight regional championships qualified automatically for the national meet. Hamilton ended up in third place at the Atlantic Regional Championships, which left them in great shape with the selection committee.

On the women's side, this is the first time Fish will compete in the NCAA championships, but it's the third straight year the Hamilton women have sent at least one runner to the national meet. Fish is one of 56 individuals who earned their way into the NCAA women's championship. The first seven athletes from each region who were not part of a qualifying team will be in Wisconsin this Saturday. Fish took 15th place out of 266 runners with a 6-kilometer time of 22:29.8 at the NCAA Atlantic Regional Championships at Letchworth State Park.