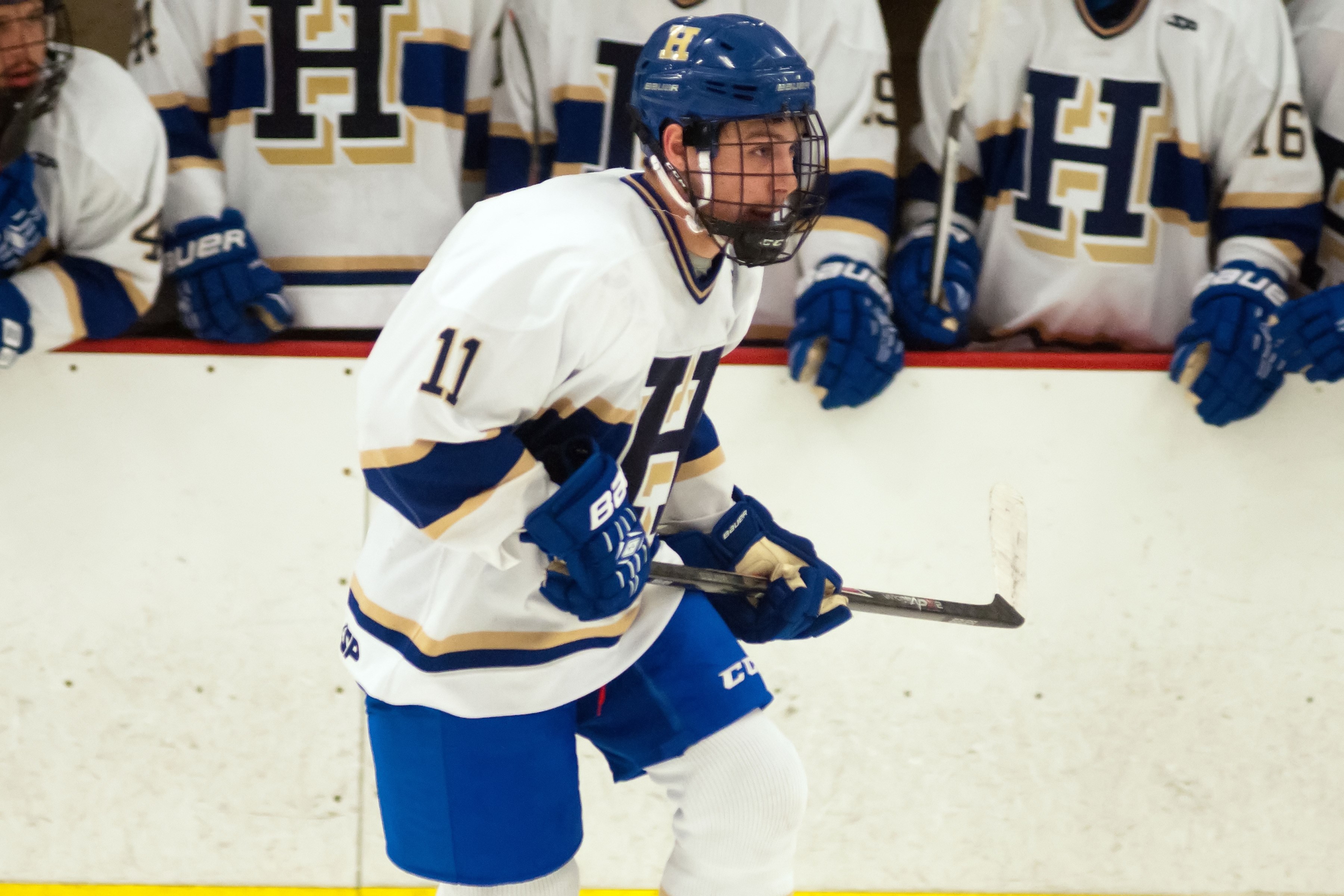 The Hamilton College men's hockey team gave up a pair of second-period goals in a 2-1 NESCAC loss at Bowdoin College on Friday.

Box score

After a scoreless first period, Bowdoin (11-5-3, 5-5-3 NESCAC) scored twice to take the lead in the second. A breakaway midway through the period came to the stick of Kendall Culbertson '17, who fed a cross-ice pass to Zach Kokosa '17 for the game's first goal at 8:39.

With under a minute to go in the period, Kokosa intercepted the puck at the blue line and skated in to take the initial shot. Tim Nowacki '18 made the first stop, but the loose puck came to the stick of Culbertson, who deposited the rebound for a 2-0 Bowdoin lead.

Hamilton cut into the Polar Bear lead at 1:38 in the third period when Robbie Murden '17 carried the puck into the zone and threw a shot on net. The puck skipped past Bowdoin goaltender Max Fenkell '15 inside the left post. Murden's goal was his team-leading 12th of the winter. Bowdoin killed a pair of Continental power plays to maintain the one-goal lead. Fenkell secured the win with seven third-period saves.

Nowacki had 25 saves for Hamilton (7-8-4, 5-6-2). Fenkell finished with 21 stops for Bowdoin. The teams played to a 4-4 tie in Clinton on Jan. 9.

The Continentals travel to Colby College for another NESCAC game at 3 p.m. on Saturday. The Polar Bears host Amherst College on Saturday afternoon.