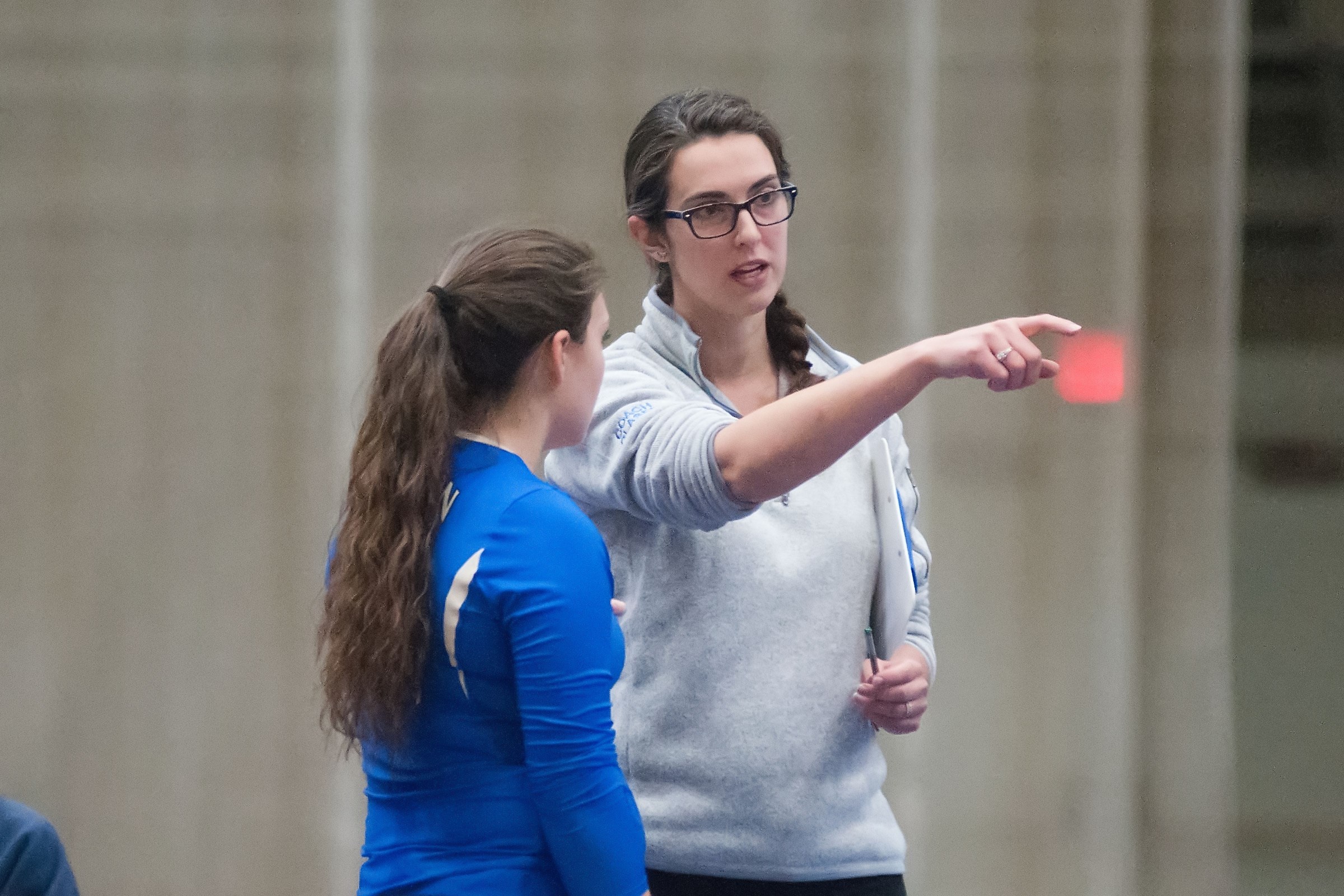 The Hamilton College volleyball team wrapped up its weekend homestand on Saturday afternoon, losing 3-1 to Bowdoin in a NESCAC match in Margaret Bundy Scott Field House. The Continentals (11-7, 3-3 NESCAC) won the first set 25-18 before the Polar Bears (13-5, 4-3) bounced back to win three in a row (25-18, 25-20, 25-17).

Box score

Erin Donahue '18 led Hamilton with a career-high 13 kills and Courtney Brown '18 contributed 10. Anna Brown '15 collected a team-leading 29 digs, raising her career total to 1,518. She's the second Continental to reach the 1,500-dig plateau.

Bowdoin's Katie Doherty '17 set a school record with 40 digs and added three service aces. Quincy Leech '17 and Clare McInerney '18 recorded 23 and 13 assists, respectively. Christy Jewett '16 led all players with 19 kills and added 21 digs. Leech had 17 digs.

Kyndal Burdin '18 finished with 32 assists and 16 digs for the Continentals. Erin Casey '15 had 15 digs, Emily Rosen '15 recorded 11 and Jamie Granskie '16 finished with 10. Margaret O'Brien '18 led the defense at the net with five blocks.

The Continentals play a non-conference match on Wednesday, Oct. 15, traveling to Utica for a 7 p.m. contest. Bowdoin plays at Massachusetts-Boston on Tuesday.