Brendan Cunningham '15 coaches at diabetes sports camp
---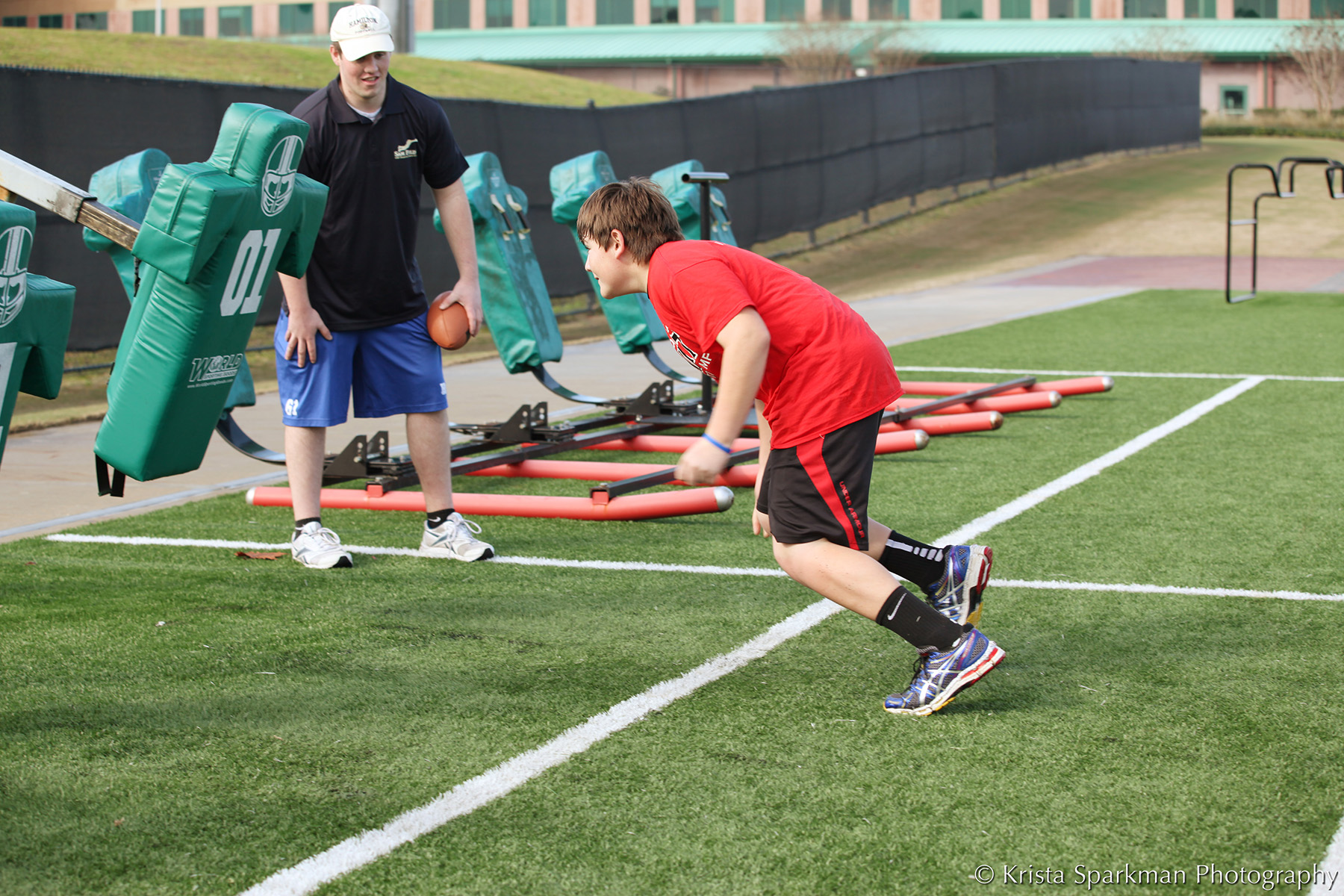 Brendan Cunningham '15, an offensive lineman with the Hamilton College football team, spent a recent weekend working with Sam Fuld's USF Diabetes Sports Camp in Tampa, Fla.

Cunningham, who is spending the spring semester studying in Washington, D.C., was diagnosed with type-1 diabetes when he was 16. He was one of a number of college and professional athletes participating in the camp, which offers opportunities to participate in various sports to young athletes living with type-1 diabetes.

"I got in touch with Sam a few years ago about going down to work with the camp but I had conflicts the past two years. I was finally able to get down this year and it was one of the most rewarding experiences of my life," said Cunningham.

"While I was there I was also interviewed for a program designed to help coaches know more about diabetes and what to expect from a diabetic player. I'm really excited about helping Sam spread the word about the camp, because I know that I would have loved to have attended when I was seven or eight years younger."

The camp, which operates through the University of South Florida Diabetes Center and USF Athletics in partnership with Florida Diabetes Camps, is in its third year. It was organized by Fuld, a six-year Major League Baseball outfielder who recently signed with the Oakland Athletics after three seasons with the Tampa Bay Rays. Fuld was diagnosed with Type-1 diabetes at the age of 10.

"Brendan is a great young man who works hard and brings a levity that everyone enjoys," praised Matt Wright, Hamilton's offensive line coach. "This camp couldn't ask for a better coach and role model for the participants."

"The camp's goal is to show athletes with type-1 diabetes that diabetes isn't an impossible obstacle to overcome," explained Cunningham. "In addition, the camp helps stress good blood sugar control habits by requiring all participants to check and regulate their blood sugar before and after each session."

Campers have the opportunity to participate in up to three of the eight sports offered (baseball/softball, basketball, cheerleading/dance, football, golf, soccer, tennis and volleyball). Cunningham and four other guest coaches, including former University of Florida wide receiver Stacey Simmons and former Princeton defensive back David Ochotorena, worked with the football participants.