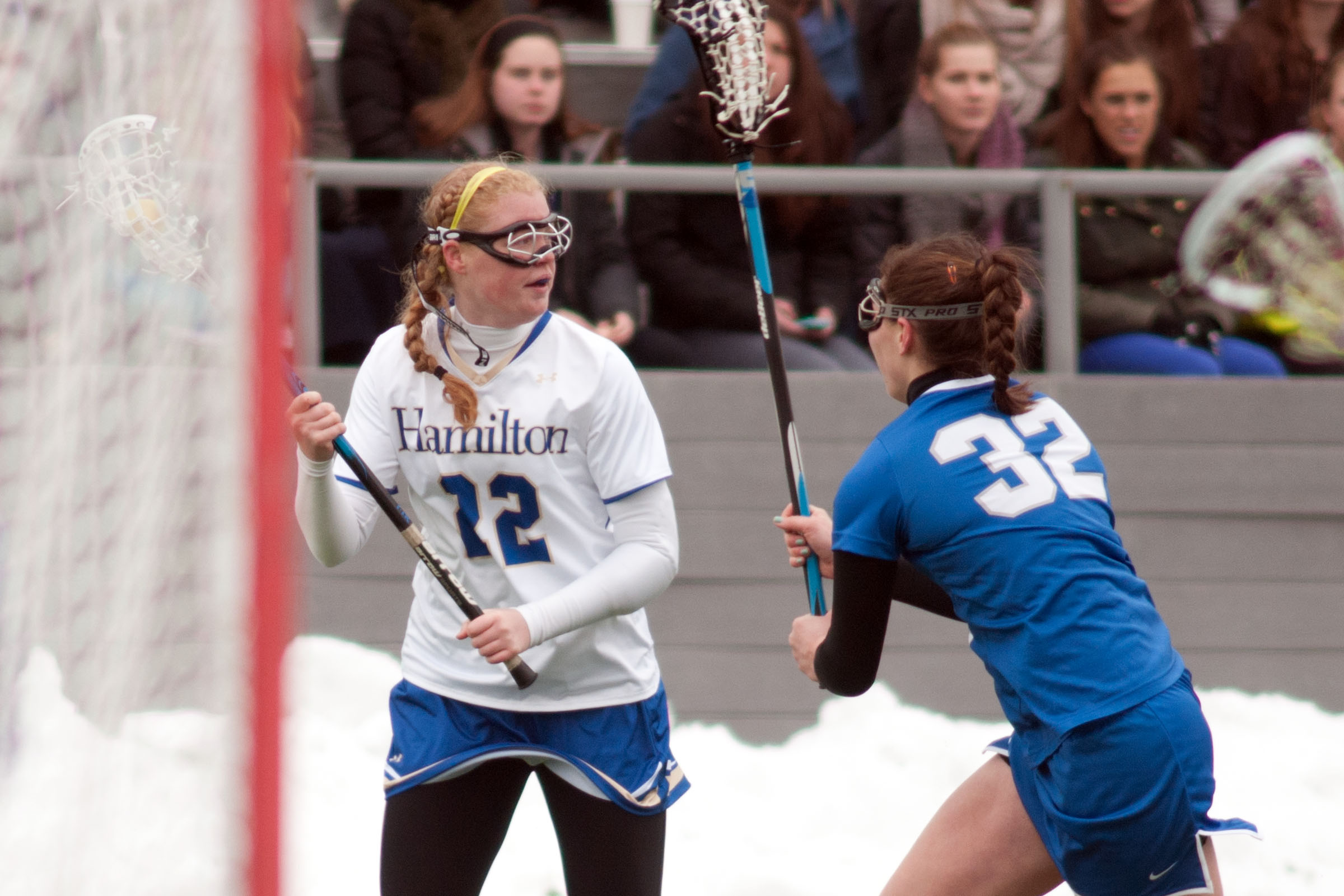 Former Hamilton College women's lacrosse player Emily Brodsky '14 (Bryn Mawr, Pa./Friends Central School) is competing for Israel at the 2015 Women's Lacrosse European Championship in Nymburk, Czech Republic.

2015 Women's Lacrosse European Championship website

Brodsky and her Israeli teammates defeated fourth-ranked Germany 10-5 in Wednesday's quarterfinals. The loss was the first for Germany in five games. Next up for Brodsky and Israel is a meeting with England in a semifinal on Friday, August 14. The winner of that game takes on the winner of Wales-Scotland in Saturday's final.

In group play last week, Israel defeated Italy and Netherlands and tied Wales. Brodsky has played in all four games on defense and scored one goal.