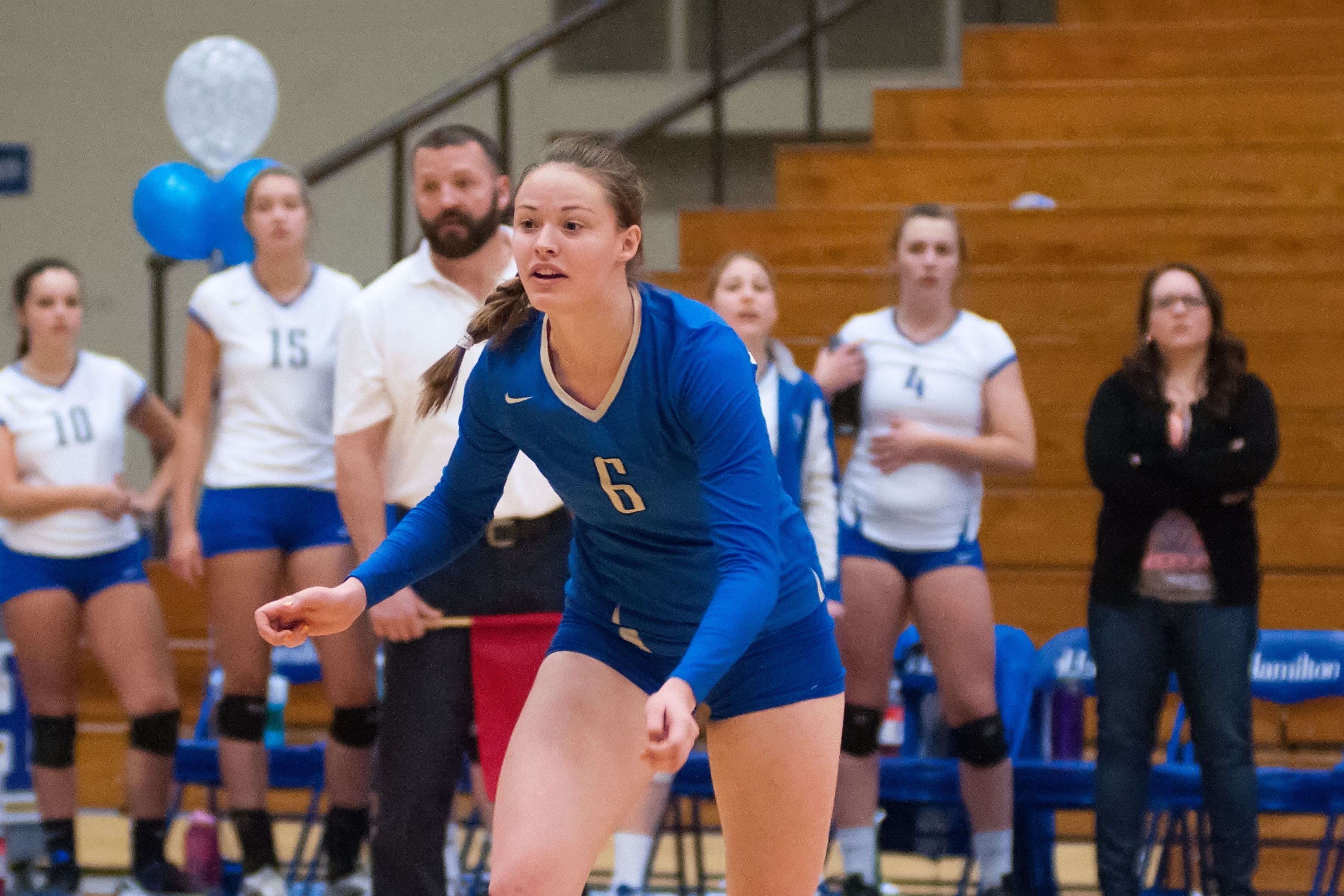 Hamilton College's Anna Brown '15 (Colorado Springs, Colo./Cheyenne Mountain HS) has been selected for the 2014 NESCAC Volleyball All-Conference Team.

2014 NESCAC Volleyball All-Conference Team

Brown was voted a NESCAC Co-Defensive Player of the Year and was named to the all-conference second team. She is the first defensive player of the year recipient in program history and is one of 14 athletes on the all-NESCAC team.

The libero is ranked third in the NESCAC with 499 digs and 4.89 digs per set overall, but leads the conference with 209 digs in NESCAC matches. Brown ended up in second place in school history with 1,683 career digs.

Brown helped lead the Continentals (15-12, 4-6 NESCAC) to the NESCAC Championship for the first time since the conference reduced the number of teams that qualify for the event from all 11 to eight in 2001. Hamilton tied for seventh place in the NESCAC standings.