Buffalo State pulls away for women's basketball win
---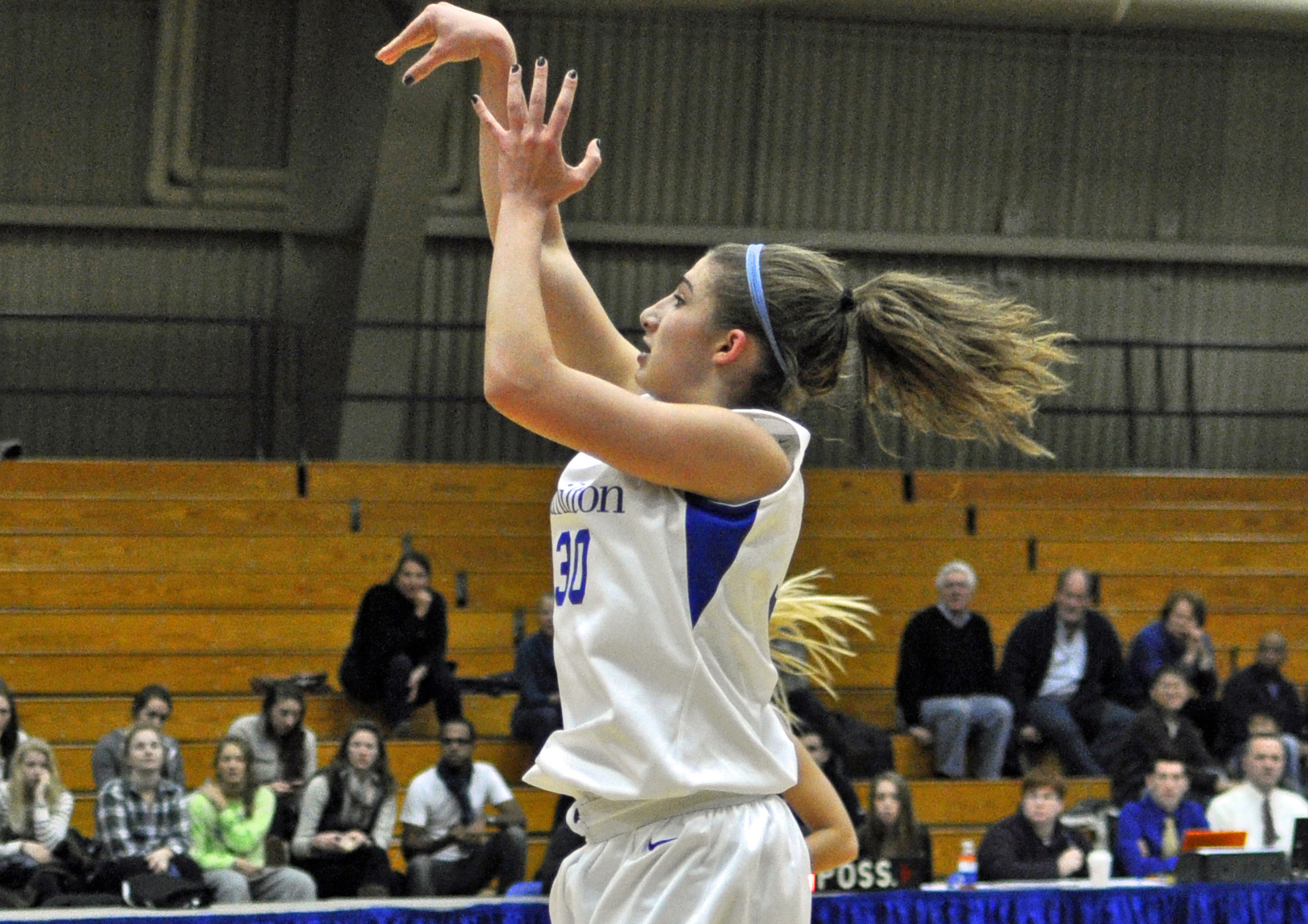 The Buffalo State College Bengals used a 17-4 game-ending run to pull away for a 70-55 non-conference win against the Hamilton College Continentals at the Buffalo State Sports Arena on Monday night.

Box score

The Continentals (6-5 overall) fought back from a six-point deficit and took their final lead at 47-46 midway through the second half. Samantha Graber '16 started a 7-0 Hamilton run with a lay-up, Kate Bushell '17 completed a three-point play and Dani Feigin '14 converted a pair of free throws that put the Continentals in front. The Bengals (7-2) allowed just one Hamilton basket the rest of the way – a lay-up by Carly Gruenberg '16 that tied the score at 49 with 8:58 remaining.

Graber led the Continentals with 19 points, nine rebounds and a pair of steals. She scored 14 of her points in the first half and helped Hamilton to a 36-34 lead at the break. The Continentals had won their last three games.

Feigin and Gruenberg scored 10 points apiece and Feigin added six assists, two blocks and two steals. Adrianna Pulford '15 matched a career high with eight points and pulled down five rebounds. Olivia Pimm '14 added six boards.

Kala Crawford '14 led the Bengals with 18 points and a game-high 11 rebounds and Olivia Luciani '15 scored 12 points. Ashley Wallace '15 pulled down 10 rebounds – all on the defensive glass – as Buffalo State outrebounded the visitors, 50-37.

Hamilton opens NESCAC play at nationally ranked No. 3 Amherst College at 6 p.m. on Friday, Jan. 10. The Bengals play at SUNY Cortland on Friday at 6 p.m.