Burke Presents Paper at Arts and Humanities Conference
---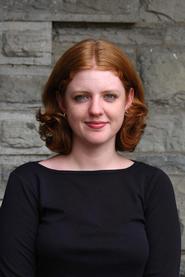 Assistant Professor of Hispanic Studies Jessica Burke chaired a session and presented a paper at the 8th Annual Hawaii International Conference on Arts & Humanities held on Jan. 13-16.

The conference emphasizes cross-disciplinary conversation on academic topics. Burke's paper, titled "Significant Silence in Elena Garro's Los perros," analyzes the discursive importance of silence in Mexican playwright Elena Garro's 1958 play Los perros, which tackles the difficult issue of violence against women in Mexico.

While words are granted an almost magical power in Los perros, the various silences present are of great symbolic significance, at times becoming more significant than the words spoken. Burke's study combines her interests in Mexican literature and gender studies, and will be published in the March issue of the journal Hispania.