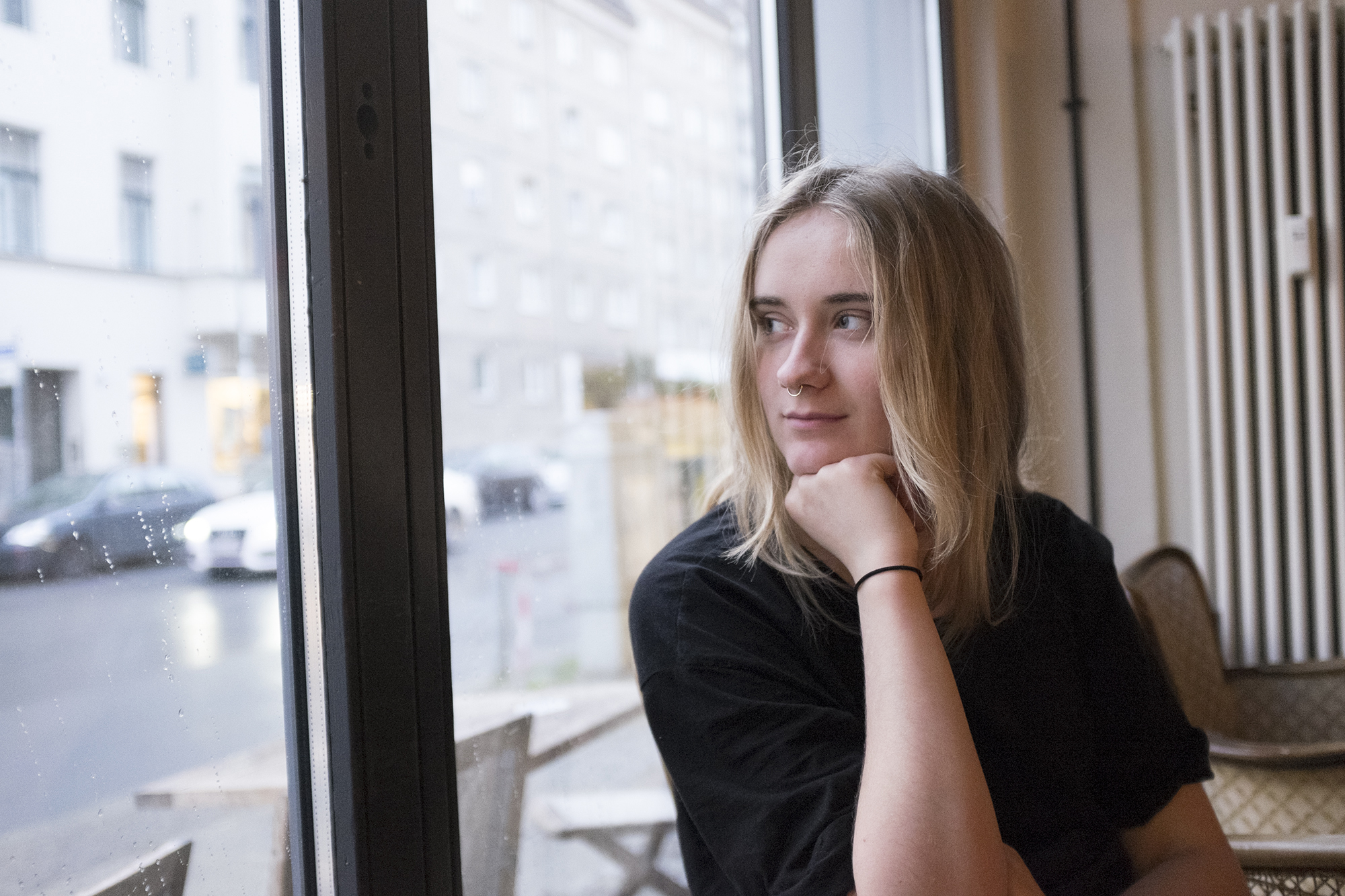 Caroline Rudd '16 has been awarded a national Beinecke Scholarship. Each Beinecke scholar receives $4,000 immediately prior to entering graduate school and an additional $30,000 while attending graduate school. In the 2015 competition 85 students were nominated and 20 awards were given.
Rudd, a studio art major at Hamilton, is studying this semester at The Slade School of Fine Art, University College, in London. She plans to pursue an MFA in painting.
In December she received a Smallen Creativity grant for her independent painting project, Made you Look: Painting the Repugnant. The project explores abstract painting with the ultimate intention of creating oil paintings that relate to images that viewers have been trained to avoid in the concrete world.
Rudd is currently a reporter/photographer for Hamilton's Study Abroad Office, directing and designing portrait photographs of Hamilton students studying abroad in the United Kingdom. Last fall she served as an installation assistant on the Higher Learning Exhibition, where she helped curate and install an exhibition comprised of pieces belonging to contemporary artists who also work as professors, originally curated by NYC-based artist Dannielle Tegeder.
Also last semester Rudd was commissioned by the Theater Department to design and build a display in the theater lobby for the opening of A Dream Play. Last August she worked on the Wellin Museum's Alyson Shotz Exhibition, assisting Shotz with installation of her first solo exhibition at the Wellin.
Rudd is a Wellin Museum docent, a member of Wellin Initiative for Student Engagement (WISE), aimed at creating programs to engage students and the campus community in Wellin Museum activities, a member of Hamilton Art Collective, has served as art editor for Hamilton's Red Weather literary magazine, is a radio show host for Hamilton radio station 88.7 WHCL, and is a barista at Café Opus.
The Beinecke Scholarship Program was established in 1971 by the board of directors of The Sperry and Hutchinson Company to honor Edwin, Frederick and Walter Beinecke.