Scenes From Choir Musical Lady in the Dark
---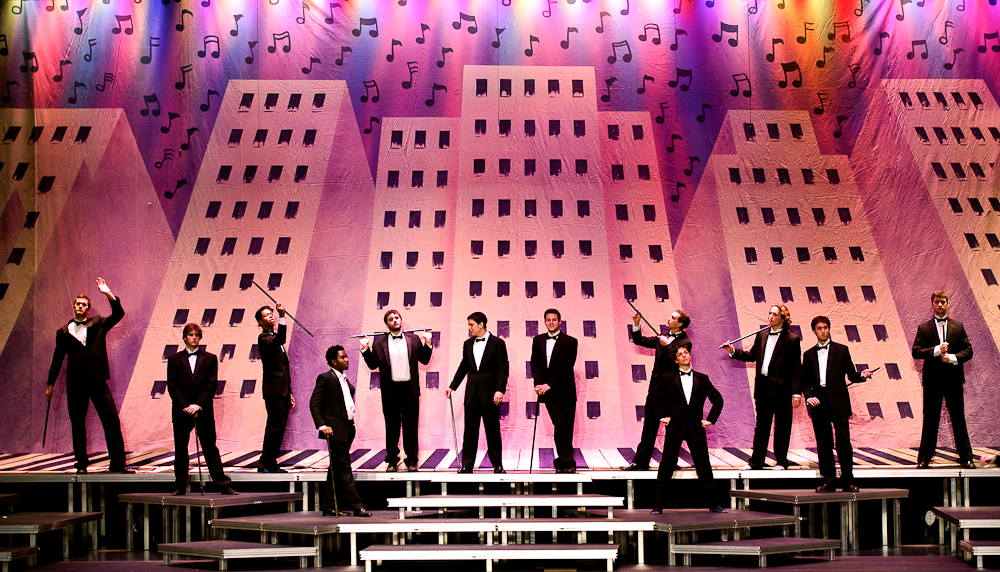 The Hamilton College Department of Music presented Lady in the Dark as this year's choir musical on Feb. 3-5, in Wellin Hall. Lady in the Dark features music by Kurt Weill, lyrics by Ira Gershwin, and book by Moss Hart. The fully staged musical was directed by G. Roberts Kolb with choreography by Nancy Long and set and lighting design by William DiPaolo.
Set in New York City in 1940, Lady in the Dark follows the story of successful fashion magazine editor Liza Elliot who seeks psychoanalysis when she becomes unsettled by confused and fantastic dreams. Ultimately, it is the memory of a haunting childhood song that she has been unable to recall that sets her free.
Eliza Elliot was played by Andrea Wrobel '13; Gabriel Hage '12 was cast in the role of Dr. Brooks; Madison Kircher '14 played Miss Bowers; and Miss Foster was played by Kimberley Hughes '14.