Class of 1979 Travel Awards Made
---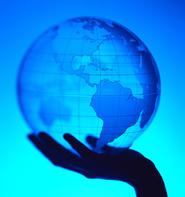 Nine Hamilton College students have been selected as recipients of the Class of 1979 Student Travel Award. The award, established by the alumni of Hamilton's Class of 1979, offers financial assistance to certain outstanding Hamilton students who wish to pursue extensive research projects in different parts of the world.

Cristina Garafola '11 is a delegate to FACES (the Forum for American/Chinese Exchange at Stanford), and will use her grant to travel to Hangzhou, China, to participate in two week-long educational conferences that build relationships and promote understanding between undergraduates and young professionals from the United States and China.
Will Gowen '11 was awarded a grant to travel to Chiapas, Mexico, to visit the Zapatistas. Gowen is a delegate to the New Year 2011 Zapatista Anniversary celebration.
Claire Sayler '12 received a grant to fund a trip to the Geologic Society of America Conference in Denver where she will present research.
For a project titled "Ecuador's Struggle for Democracy," Galia Slayen '13 and Kevin Tutasig '13 will spend their spring break conducting a study of Ecuadorian government, especially recent events through the eyes of citizens and students.
Alysha Banerji '11 received a grant to travel to India to examine the development of sexualities there.
Madeleine Gunter '11 and Erica Kowsz '11 were awarded grants to travel to the Society for American Archaeology Meeting where they will present research in Sacramento, Calif., in March.
Elli Marcus '11 received funds to attend The Merchant of Venice on Broadway as research for his senior English honors thesis.