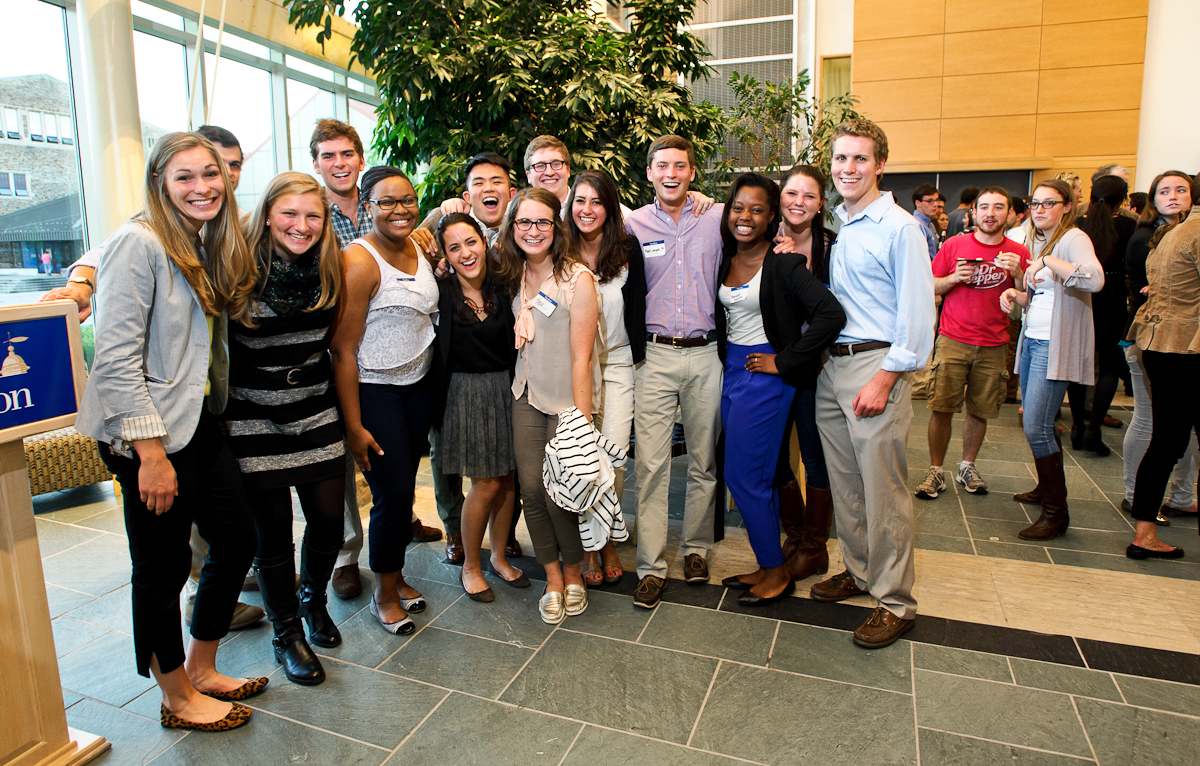 Hamilton's Class of 2014 Senior Gift campaign has set the record for the highest participation rate of any senior class, with 98.1 percent participation. Their $36,890, which includes a $10k match from President Joan Stewart, will go toward a planned terrace at the Siuda House Admission Office that commemorates the Class of 2014 as the first need-blind class. The Senior Gift was announced at the Kickoff reception on Sept. 26.
The terrace will function as a communal outdoor space for prospective students and families to enjoy during their campus visit and while waiting for tours.
Hamilton adopted its need-blind admission policy in 2010. Under that policy admission decisions are made without considering an applicant's ability to pay.
By surpassing the class of 2007's record of 97.6 percent participation, the Class of 2014 receives the "President's Cup," which the class of 2007 has held for seven years.
The Class of 2014 produced a video to celebrate their achievement.