Classical Myth in Hitchcock Films to be Presented
---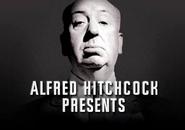 Mark Padilla, provost and professor of classics at Christopher Newport University, will present a lecture titled "Classical Myth in the Films of Alfred Hitchcock" on Thursday, March 10, at 4:10 p.m. in the Science Center's Kennedy Auditorium. The lecture is free and open to the public.
Themes from classical myths resonate within Alfred Hitchcock's films. Hitchcock's stories were influenced by the classicism of his time and Greek myths. Examples of Greek symbols in Hitchcock films include the myth of Io and Argus in Vertigo, the abduction of Persephone in the 1934 version of The Man Who Knew Too Much, Hephaestus imagery in Saboteur, and Aphrodite paradigms in Rear Window.
Padilla received his bachelor's degree in classics and English at the University of California and a master's degree and Ph.D. in comparative literature at Princeton. He taught classics at Bucknell University and served as interim dean and associate dean of Arts and Sciences. His areas of interest include ancient Greek mythology and drama. Padilla is currently writing a book on Alfred Hitchcock and is involved in the study of myth and cinema.