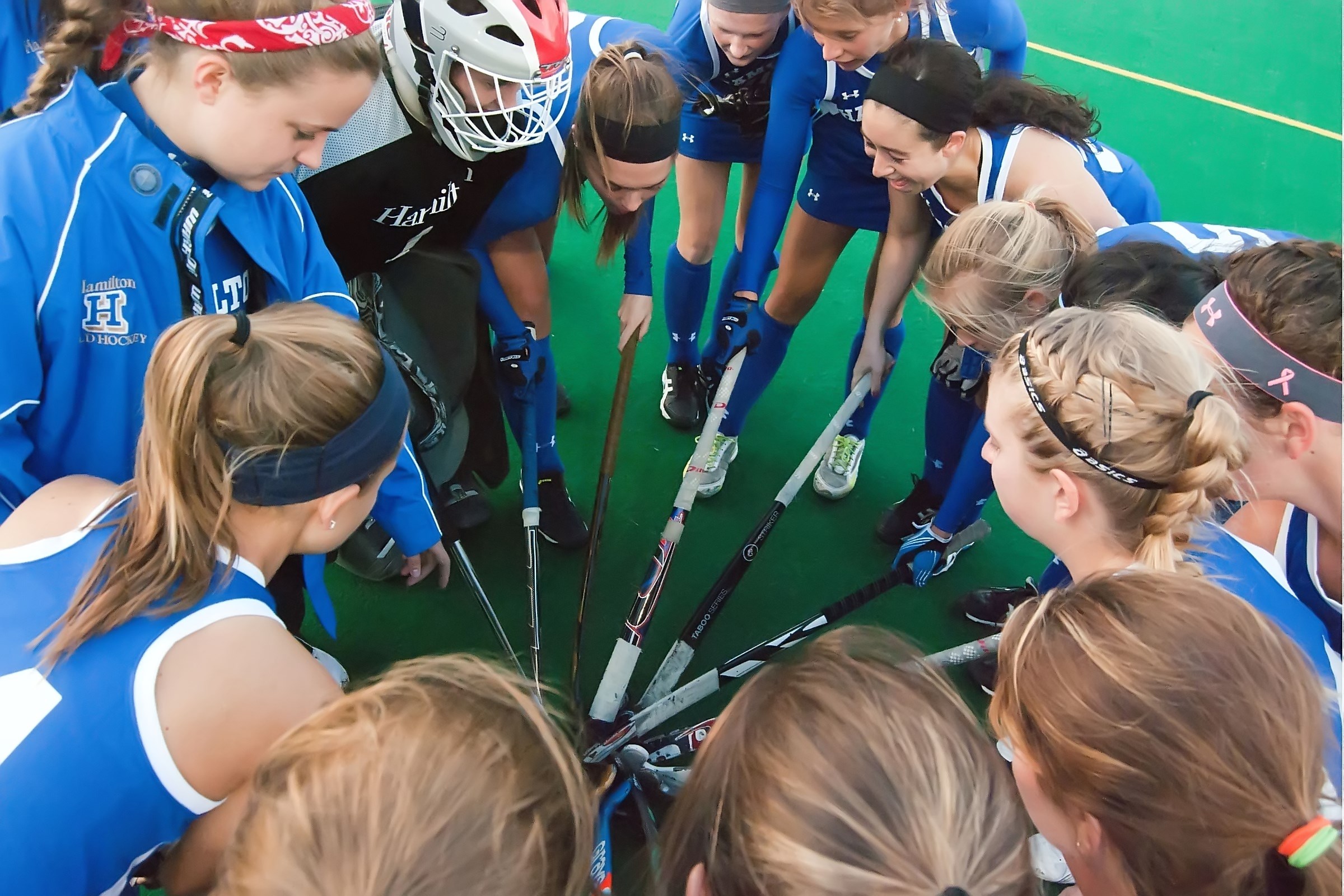 The Hamilton College field hockey team dropped a 1-0 decision to NESCAC rival Colby College on Saturday afternoon in Waterville, Maine. The Continentals are 6-7 overall and 2-6 in NESCAC competition; the Mules improved their record to 8-5 with a 3-5 NESCAC mark.

Box score

Colby outshot Hamilton 23-10 and Mule goaltender Sarah Evans '16 stopped five shots to record her fifth shutout of the season. Hamilton's Victoria Trentini '15 made 15 saves.

Trentini has posted five 10-save outings in the Continentals' last six games and is averaging 15 saves over her last three games. She raised her career total to 489, extending her school record.

The Mules scored the game's only goal 13:32 into the second half. Sophie Maguire '15, who had missed a penalty stroke in the first half, scored her fifth goal of the season to complete a Colby penalty corner. Kellie Walsh '15 pushed a pass to her left to Maguire, whose shot deflected off a defender and into the cage.

Hamilton's best chance at the tying goal came in the 56th minute when Eva Rosencrans '17 -- the Continentals' leading scorer -- had a shot from the right of a wide-open Colby cage but Evans dove back for the save.

Trentini kept the Continentals within a goal two minutes later, coming out to deflect a shot by McKayla Blanch '17, who had intercepted a Hamilton clearing pass.

Hamilton returns to action on Saturday, Oct. 25, traveling to nationally ranked No. 10 Tufts University for a noon NESCAC game. The Jumbos will be the Continentals' third top-10 opponent in four games.