Colby holds off Hamilton for men's ice hockey win
---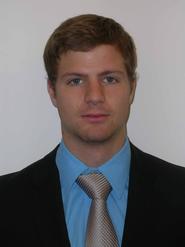 The Hamilton College Continentals dropped a 2-1 decision against the Colby College Mules in NESCAC action at Colby's Alfond Ice Arena on Saturday afternoon.

Box score

The Continentals cut the Mules' lead in half early in the third period before Colby (7-4-3, 4-3-1 NESCAC) held on for the win.

Truman Landowski '17 scored a short-handed goal – the first of his career – to get Hamilton on the board 5:57 into the third, converting passes from Conor Lamberti '17 and Scott Vazquez '16. Lamberti has four assists, including one in each of the last three games. Vazquez recorded his first point of the season. Charlie Fennell '17 made 20 saves in his first start against a NESCAC opponent.

Following Landowski's goal, the Continentals (3-7-1, 2-5-1) had two power-play opportunities but were kept off the scoreboard by Colby goaltender Sam Parker '15. Parker made eight saves in the third period and 21 overall.

Devin Albert '17 and Ben Chwick scored Colby's goals. Albert recorded his third goal of the season 7:20 into the first period off assists from Tyler Lingel '16 and Geoff Sullivan '17. Chwick's goal, his team-leading ninth, was assisted by Jack Burton '17 and Jack Bartlett '14 at 4:42 of the second period.

Hamilton's penalty-killing unit held the Mules scoreless in nine chances. In their past eight games, the Continentals have killed 43 of 48 power-play opportunities and scored four short-handed goals.

The Continentals are back in action on Friday, Jan. 17, at 7 p.m. at Tufts University. Colby travels to Wesleyan University on Friday.