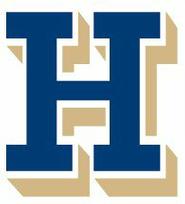 The Hamilton College baseball team closed out its spring trip on Tuesday, dropping both ends of a doubleheader to Colby College.

Game one box score | Game two box score

The Mules (5-1 overall) won the opener 15-5 and took game two, 10-3. The Continentals went 6-5 on their Florida trip.

The Mules pounded out 29 hits in the two games and capitalized on seven Continental errors.

In game one Colby jumped out to a 9-0 lead before the Continentals scored five sixth-inning runs to close the gap. The Mules thwarted Hamilton's comeback attempt with a six-run seventh inning.

Dean Rosenberg '18 got Hamilton on the board in the sixth with a three-run double. After pinch-hitter Nick Taylor '15 reached on an error, a wild pitch and an infield groundout by Zach Becker '16 brought in two more runs. Chris Collins '17 and Joe Jensen '15 followed with singles to bring the tying run to the on-deck circle before Colby's Daniel Schoenfeld '18 escaped further trouble by picking up the last out.

A two-run home run by Soren Hanson '16 and a two-run double by Tommy Forese '16 highlighted Colby's six-run outburst in the seventh.

Forese and Jason Buco '15 hit run-scoring doubles in the second and Hanson singled in a run as Colby jumped out to a 5-0 lead.

Colby added four more runs in the top of the sixth. Ryder Arsenault '17 and Matt Treveloni scored on wild pitches and Daniel Csaplar '16 singled in a pair of runs.

Scott Goldberg '15 improved to 2-1, striking out 10 Continentals in five innings of three-hit shutout pitching.

In the nightcap the Continentals scored twice in the top of the fourth to pull to within 3-2 but the Mules used another late-inning outburst to spoil Hamilton's comeback attempt. Colby scored seven times in the next two innings on nine hits and a pair of Continental errors.

Rosenberg and Ryan Wolfsberg '17 singled in runs in Hamilton's two-run fourth. Rosenberg followed a one-out triple by Kenny Collins '17 with an RBI single. Andrew Haser '17 singled and Wolfsberg, who had four hits on the day, delivered a run-scoring single.

Andy Currier '16 doubled in a pair of fifth-inning runs and Csaplar singled in a run then came home on a wild pitch as Colby put six runs on the board.

Jensen had three hits and a stolen base in the doubleheader. He finished the spring trip with a .525 batting average and nine steals in 11 games.

Gregory Ladd '15 allowed five hits over six innings to earn the win on the mound.

The Continentals are scheduled to open NESCAC West Division play this weekend with a three-game series at nationally ranked No. 30 Wesleyan University.