Preeminent Civil War Historian Eric Foner to Discuss The Fiery Trial
---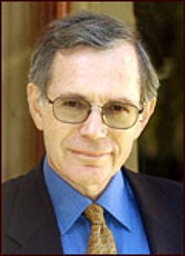 Columbia University Professor Eric Foner, preeminent historian of the Civil War era, will discuss his latest book, The Fiery Trial: Abraham Lincoln and American Slavery, on Thursday, Nov. 15, at 7 p.m., in the Bradford Auditorium, K.J. Foner is the DeWitt Clinton Professor of History at Columbia University and specializes in the Civil War and Reconstruction, slavery and 19th century America. His lecture is sponsored by the Hamilton College History Department, and is free and open to the public.
The Fiery Trial (W.W. Norton and Co., 2011) won the Bancroft Prize, the Pulitzer Prize for History and the Lincoln Prize in 2011. Copies of the book will be available for purchase and signing at the event.
Foner earned his Ph.D. from Columbia University in 1969, and has since dedicated his career to history. He is one of only two persons to serve as president of the Organization of American Historians, American Historical Association, and Society of American Historians. Foner has published many critically acclaimed historical books including Who Owns History? Rethinking the Past in a Changing World, (2002, Macmillan). He has also served as curator of several museum exhibitions, most notably "A House Divided: America in the Age of Lincoln" for the Chicago Historical Society.