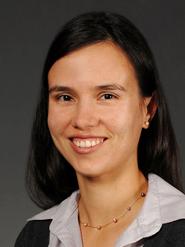 Conover Publishes Paper in Economic Development and Cultural Change
A paper co-authored by Assistant Professor of Economics Emily Conover was recently published in the journal Economic Development and Cultural Change. The paper "Effects of Subsidized Health Insurance on Newborn Health in a Developing Country" estimates the effect of a rapid and considerable expansion of health insurance coverage in the 1990s in Colombia on newborn health.
This unique expansion provides an opportunity to evaluate in a developing country setting, whether health insurance improves health outcomes. Using administrative data and a regression discontinuity design, the authors find that babies born from mothers with health insurance have a lower incidence of low birth weight, and that mothers with health insurance had better access to health facilities.