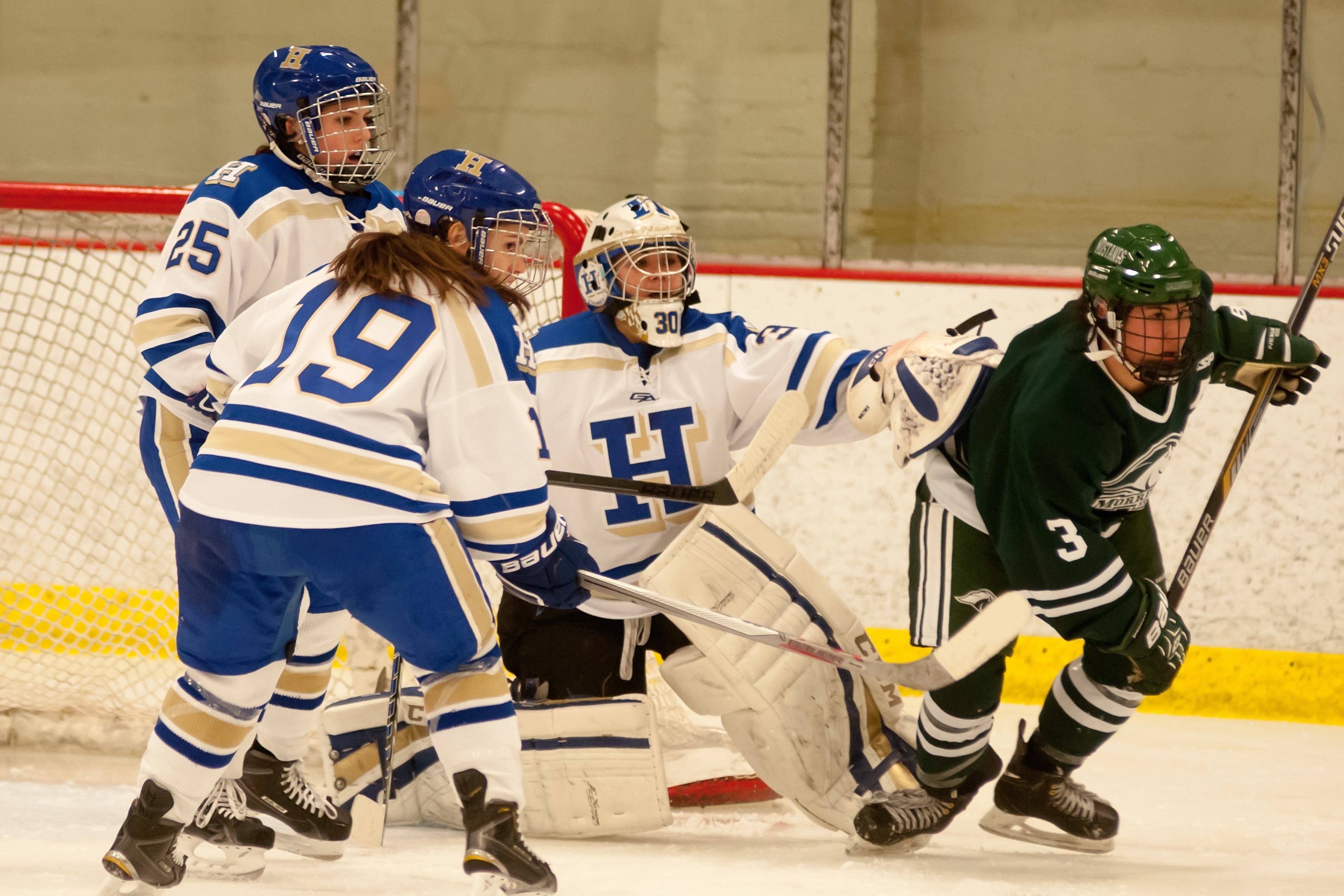 The Hamilton College women's hockey team dropped the opener of a weekend NESCAC series to visiting Middlebury Friday at Russell Sage Rink, with the Panthers eking out a 1-0 win. Middlebury is ranked sixth nationally by D3hockey.com and seventh in the USCHO.com poll.

Box score

The Continentals, who fell to 9-5-2 overall and 4-3-2 in the NESCAC, lost for the first time in four outings.

Middlebury (10-3-3, 6-0-3) held the hosts to 11 shots and scored the game's only goal late in the first period. The goal came after a flurry in front of the Continental net. Shana Hickman took a pair of shots from close range that Hamilton goaltender Sam Walther '18 stopped. The second rebound wound up on the stick of Katherine Jackson in the high slot and she put the puck in the net for her third goal of the season.

Walther finished with 22 saves and remains the NESCAC leader in goals-against average (1.40). She's second in the league with a .946 save percentage.

Middlebury's Julia Neuburger stopped 11 shots for her second shutout this winter.

The two teams conclude their series Saturday at 3 p.m.