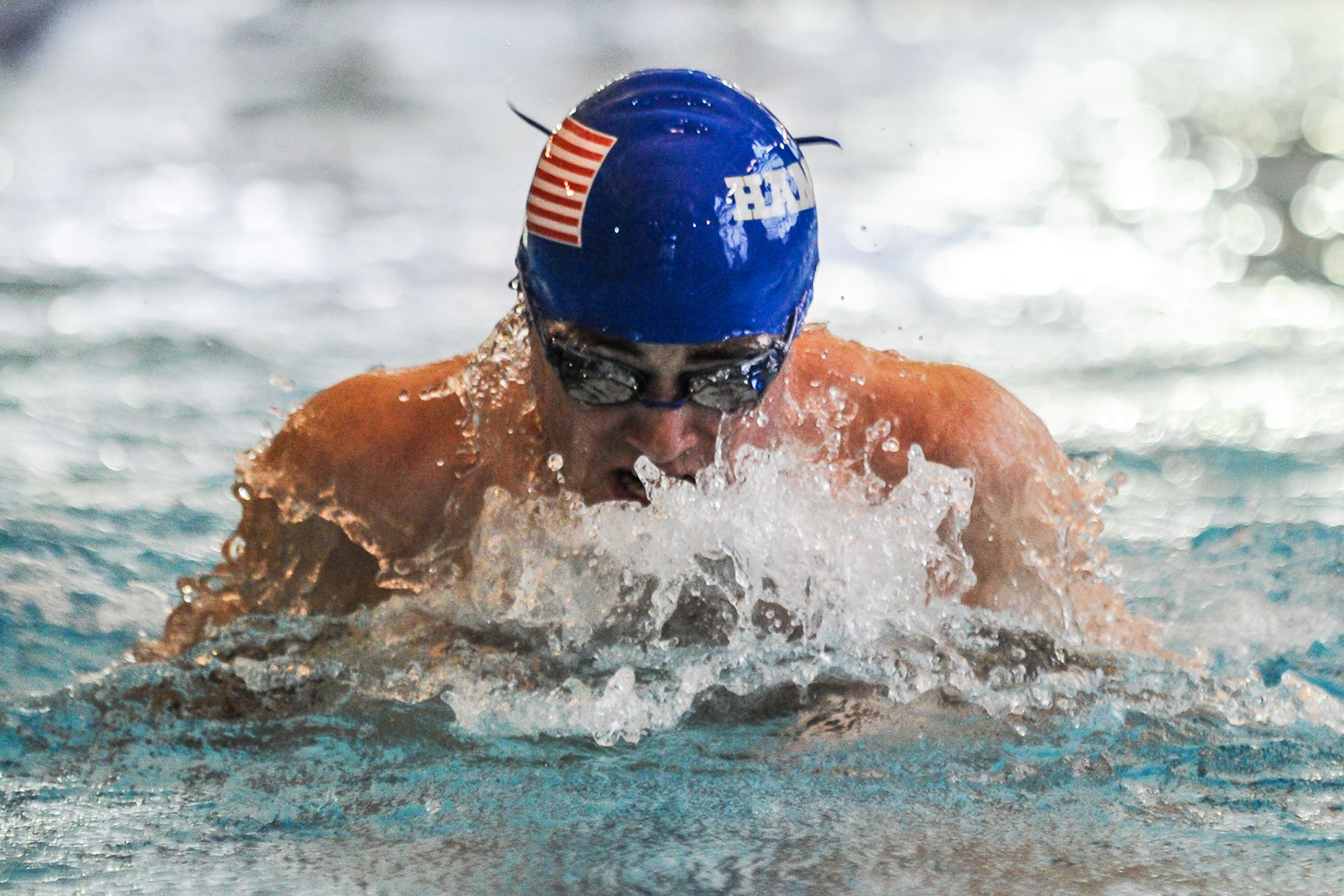 The Hamilton College Continentals erased a 10-point deficit in the afternoon's final event by capturing the top two places in the 400-yard freestyle relay and defeated the Wesleyan University Cardinals in a dual meet at Hamilton's Bristol Pool on Sunday.

Results

The Continentals (2-0 overall) trailed Wesleyan 146-136 as the teams moved to the day's final event -- the 400 free relay. Hamilton collected 15 team points by finishing in first and second place and stunned the Cardinals, 151-148. Wesleyan picked up just two team points as their top free relay ended up in third place more than four seconds behind the Continentals' runner-up quartet.

Alex Jones '16 led off the winning 400 free relay and he was joined by Jake Lowy '19, Ben Cornaglia '19 and John McBratney '16 as they recorded a time of 3:20.79. Case Tatro '18, Ryan Cassidy '17, Trevor Pearson '18 and Scott Becker '17 sealed the victory by finishing second in 3:21.79.

Jones took first place in the 50 butterfly (24.47 seconds) and was runner-up in the 100 fly (54.51 seconds). Cassidy cruised to victory in the 1,000 free (10:14.36) and was second in the 500 free (4:58.18). Becker sprinted to first place in the 50 free with a time of 22.37 seconds.

Jesse Bennett '19 touched the wall first in the 100 breaststroke with a time of 1:02.58 and took second place in the 50 breast in 28.61 seconds. Tripp Miller '18 finished behind Bennett in the 100 breast with a time of 1:04.01.

McBratney finished second in three events. He posted times of 22.50 seconds in the 50 free, 49.11 seconds in the 100 free and 1:47.64 in the 200 free. Tatro was runner-up in the 1,000 free (10:21.95) and ended up third in the 500 free (5:00.05).

Ben Cooper '18 landed in second place in the 50 backstroke and the 100 back with times of 27.24 and 57.76 seconds, respectively.

In diving, Julian Ziaggi '17 finished second in both the 3-meter springboard with 195.90 points and in the 1-meter board with 217.04 points.

The Hamilton swimming and diving teams travel to the Florida Keys for their annual training trip and compete in the Founders' Invitational on Saturday, Jan. 9, at 4 p.m.