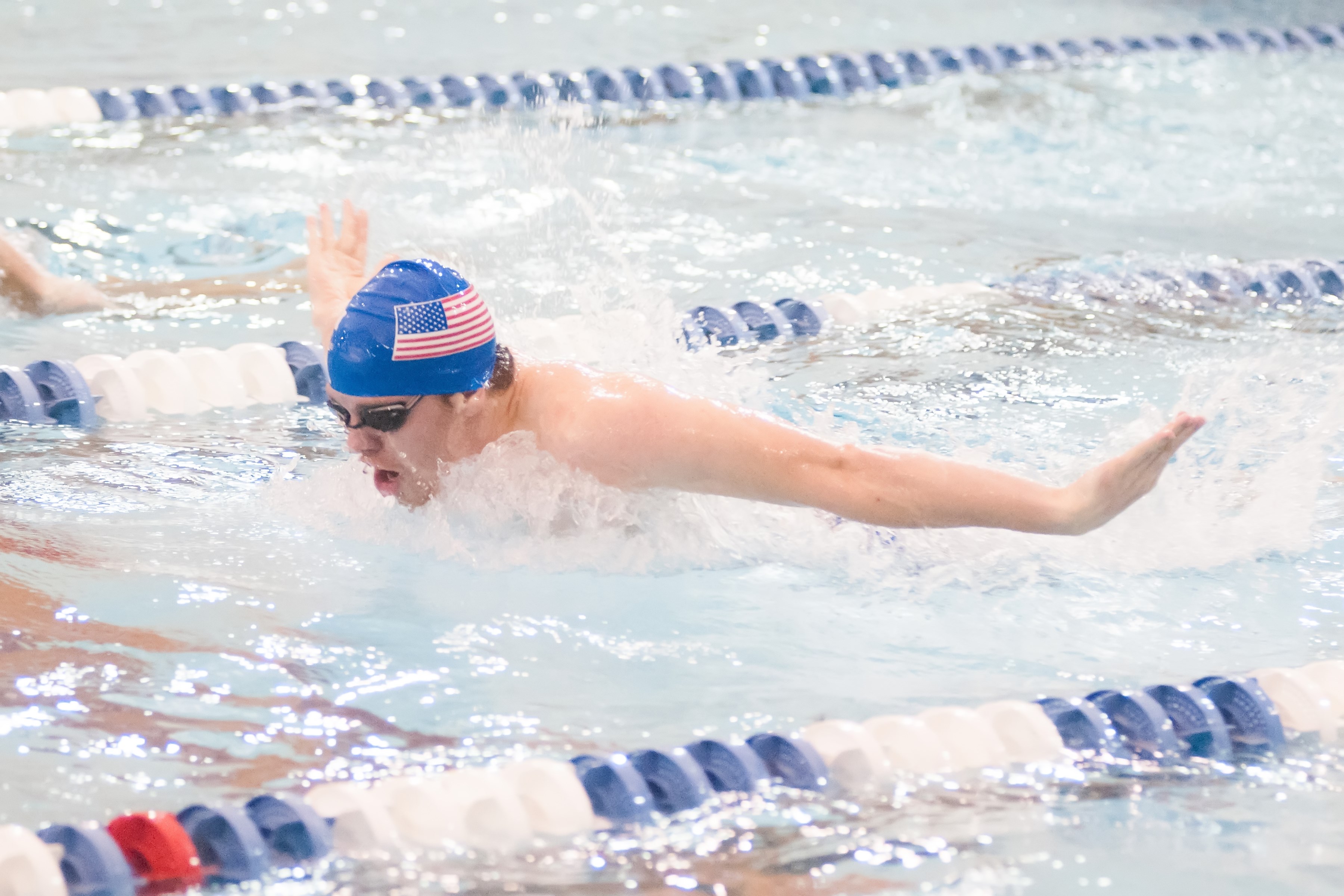 The Hamilton College men's swimming and diving team came up short in its quest for an undefeated dual meet season with a 191-109 loss against Rensselaer Polytechnic Institute at Hamilton's Bristol Pool on Saturday afternoon.

Results

The Continentals (6-1 overall) received event victories from three different swimmers and Julian Ziaggi '17 swept the diving events. Ziaggi scored 274.87 points and won the 3-meter springboard by more than 40 points, and he triumphed in the 1-meter board by more than 60 points with 273.07.

John McBratney '16 celebrated Hamilton's Senior Day with a win in the 200-yard freestyle (1:46.50) and was second in the 50 free (22.59 seconds).

Alex Jones '16 picked up another victory for the seniors in the 100 butterfly (54.09 seconds) and was runner-up in the 200 fly (2:04.43).

Ryan Cassidy '17 was impressive on a day when he faced a grueling racing schedule. Cassidy was victorious in the 400 individual medley (4:16.58) and ended up second in the 500 free (4:55.66) and the 1,000 free (10:10.21).

Case Tatro '18 was close behind Cassidy in the 500 free with a time of 4:57.33. Scott Becker '17 was fourth in an exciting 100 free (49.90 seconds) as the top four swimmers finished within 0.81 seconds of each other.

The Continentals are off until the 2016 NESCAC Men's Swimming and Diving Championship at Williams College -- a three-day event that begins on Friday, Feb. 19.