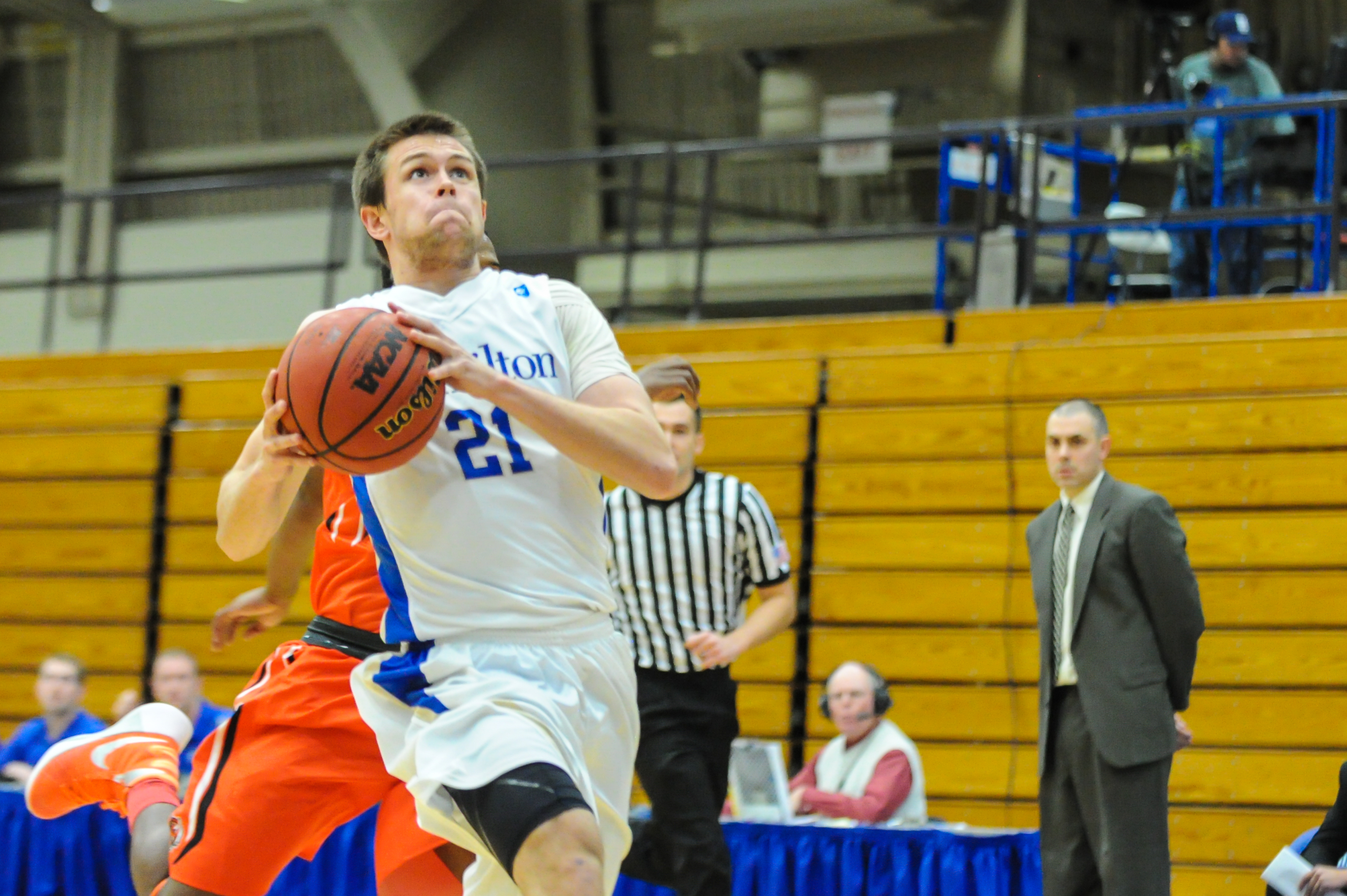 The Hamilton College men's basketball team won its third straight game Tuesday, opening play at the Arizona Shootout with a 77-72 victory over Southern Maine.

Box score

The Continentals improved to 7-3 after rallying from a six-point second-half deficit.

Playing in his hometown of Phoenix, Kyle Pitman '17 scored 18 points off the bench for Hamilton. The Desert Vista HS graduate connected on five three-point baskets.

The Continentals trailed 47-41 5:31 into the second half before using an 11-4 run to take the lead. Peter Hoffmann '19 scored six points in the decisive stretch -- connecting on back-to-back possessions, then converting a pair of free throws to draw the visitors even. After the Huskies (6-6) took their last lead, going up 51-49 with 10:05 left, Pitman put the Continentals up for good with a three-point basket.

Hoffmann led Hamilton with 19 points and also pulled down six rebounds. Jack Donnelly '16 and Jack Dwyer '18 netted 12 and 10 points, respectively.

Dwyer and Wes Wilbur '17 were both credited with three assists. Pitman's three steals paced the Continentals. Andrew Groll '19 pulled down a team-high 10 rebounds to lead Hamilton.

Southern Maine's Jose Nouchanthavong led all players with 21 points. He added three assists and was one of three Huskies to block a pair of shots. Zach Leal scored 15 and Cole Libby finished with 11 points. Atencio Martin recorded a double-double, finishing with 13 points and 10 rebounds.

The Continentals conclude tournament play Wednesday, facing defending national champion Wisconsin-Stevens Point in an 8 p.m. (EST) game at the Phoenix Convention Center.