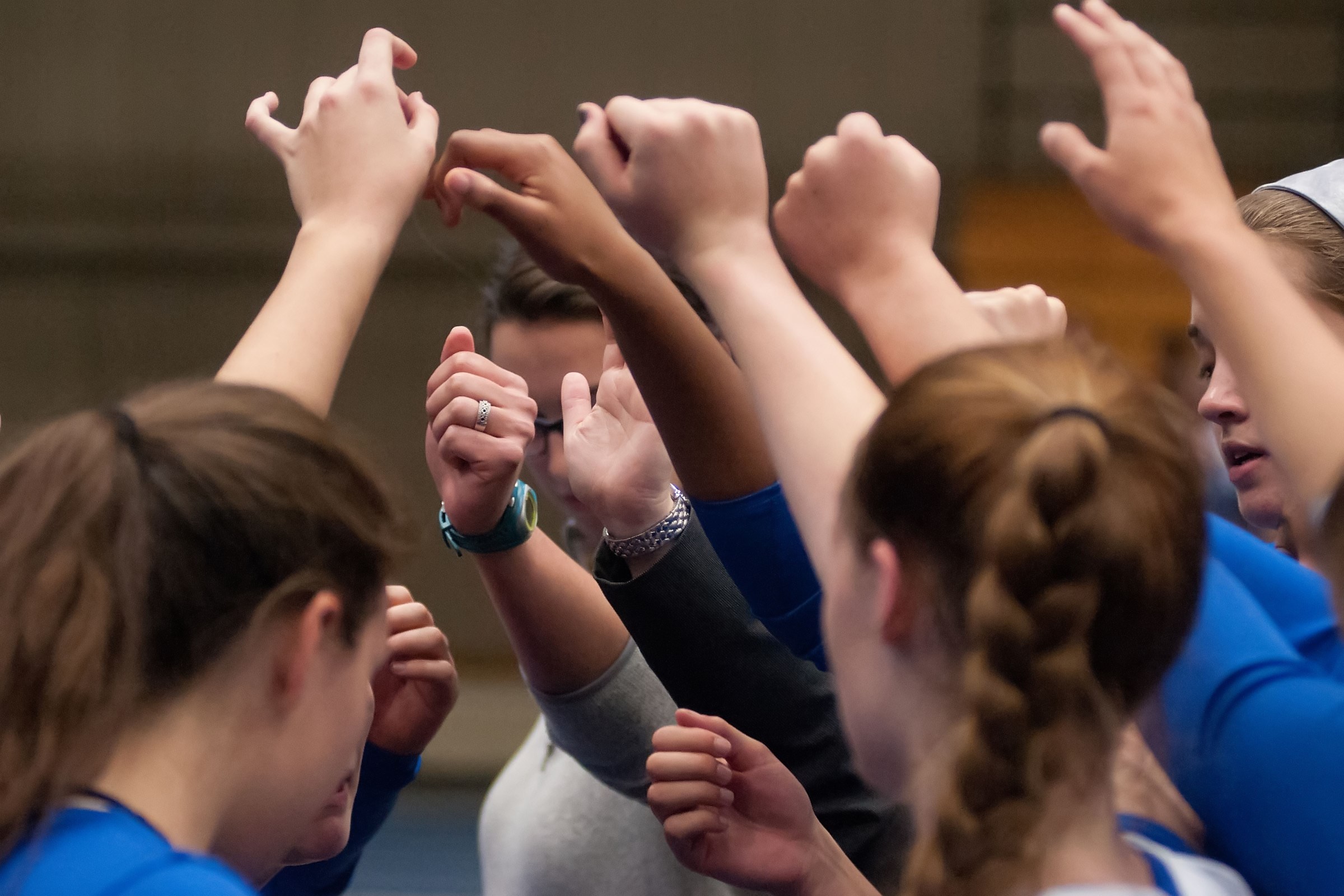 The Hamilton College volleyball team opened a weekend home series with a loss to SUNY Cortland in non-league competition Friday at Margaret Bundy Scott Field House. The Red Dragons won in five sets (21-25, 27-25, 13-25, 25-16, 15-10).

Box score

The Continentals (1-5 overall) rallied to win the opening set, then took a 2-1 lead with a 25-16 victory in the third before visiting Cortland (5-7) hit .380 in the final two sets to claim the come-from-behind win.

Erin Donahue '18 led Hamilton, recording career-high totals with 23 kills and 14 digs. Jamie Granskie '16 paced the team with a personal-best 25 digs; she's topped her previous career high in each of her last four matches. Margaret O'Brien '18 and Jessica Weston '17 were in on five and four of the Continentals' season-best 10.5 blocks, respectively.

Meghan Wilkinson '19 posted season-high totals with 25 assists and 18 digs, and Kyndal Burdin '18 added 18 assists. Claire Kitz '19 collected 10 digs and six blocks; both totals were season bests.

Cortland received 15 kills and 27 digs from Samantha Czeczotka and 15 kills from Courtney Silberer. Melanie McGuirk led all players with 31 digs and Liz Roberts finished with 53 assists.

The Continentals open NESCAC play Saturday, hosting Bowdoin in a 2 p.m. match.