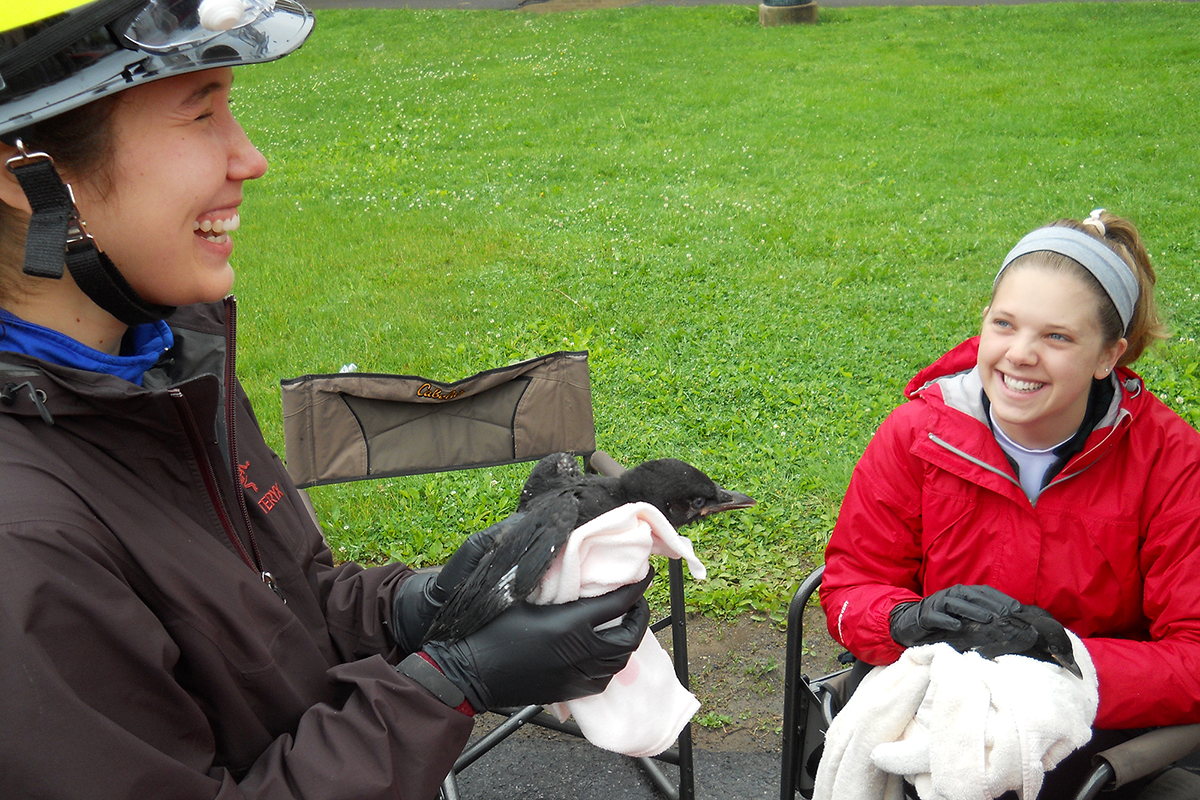 If prompted to identify animals that display high levels of intelligence, many people would probably name well-known exotic species, such as dolphins or chimps. However, one common species that many of us interact with every day may be among the most intelligent species on earth — crows. From tool-building and abstract thinking to complex social behavior, crows display intelligence to a degree that has been of great interest to scientists in recent years.
Assistant Professor of Biology Andrea Townsend and her summer students Blaire Frett '16, Jessica Sofen '16 and Marian Eckerman '16 are researching crow behavior, specifically regarding the effects of urbanization on the survival, social behavior and disease prevalence of the birds. Crows are ideal subjects for study not only due to their intelligence, but also because of their predisposition toward living near human settlements. The birds are also relevant study subjects because they carry a number of diseases that are of interest to humans, including West Nile virus and certain foodborne pathogens.
"My students will be looking at the crows' survival as the intensity of human land-use increases, as well as effects of urbanization on individual behavior and fitness," explained Townsend. "Eventually we'll be putting satellite tags on some of the local birds to watch their movements and migration patterns, helping us track how diseases might be moved across the landscape. We have a lot of crows that spend the winter in the area, but we don't know where they go to breed in the summer," she noted. "The satellite tags will allow us to follow the birds in real time, wherever they go."
Townsend's students come from different disciplinary backgrounds, yet all expressed enthusiasm for the research program. "I thought that not being a biology major would make it difficult to get a summer research opportunity," Sofen said, "but Andrea thankfully took me on anyway. I am looking to pursue a career in veterinary medicine, and this project has shown me the opportunities for veterinary medicine in the field of wildlife conservation and health research. There are so many things I can do in the research field that I didn't know about," she remarked.
This research will continue through the coming year, and will be bolstered by the construction of Hamilton's new aviary, slated for completion in early August. "We'll be taking young crows into the aviary," explains Townsend, "using them to answer questions such as: Can they recognize individual humans? Can they distinguish kin from non-kin, Are they more likely to cooperate with kin? Do they use teamwork to solve complex problems? and other questions relevant to animals living in human-dominated landscapes.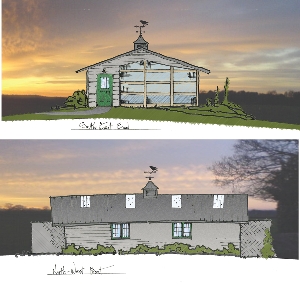 Senior thesis students and students in next year's ecology class taught by Townsend will have the opportunity to work within the new aviary, a facility that will be built upon the former site of 3994 Campus Road, following the residence hall's demolition. "We are trying to make the aviary comfortable for both the crows and the student researchers," Townsend states. "We worked with architects, local zoos, and veterinarians to design the best possible structure for the birds, and it will have an attached, heated classroom along one side that the students can use to observe them. It's going to be pretty awesome."
Professor Townsend and her students want to thank Hamilton College and many Clinton residents for letting them band crows throughout the village of Clinton this summer.