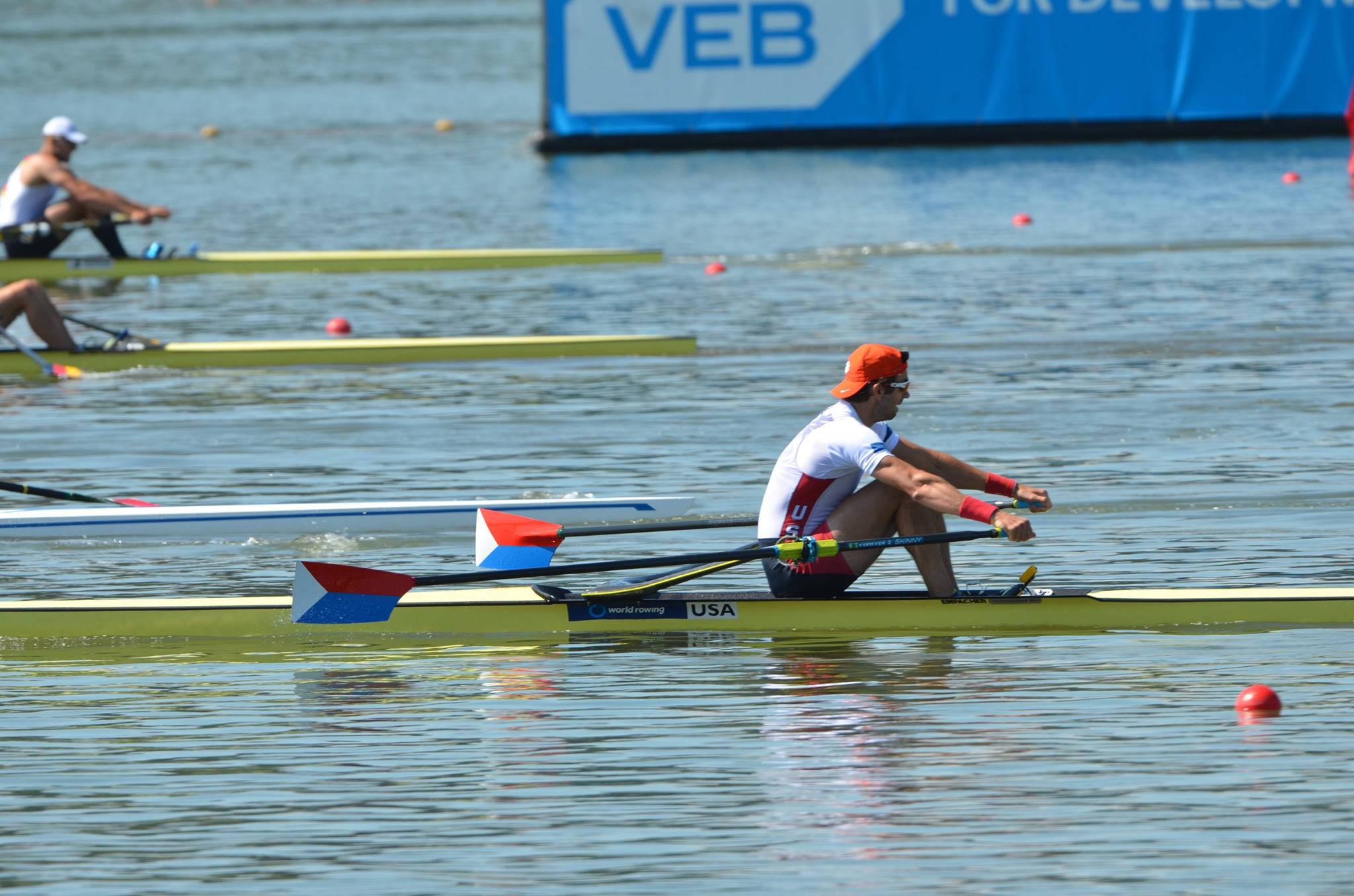 Hamilton College men's rowing alumni Willy Cowles '09 and Andre Matias '12 recently competed at the 2015 World Rowing Cup II in Varese, Italy.

2015 World Rowing Cup II results

Cowles (pictured above) finished 11th out of 31 entries overall in the men's single sculls and Matias ended up 20th overall in the men's lightweight double sculls. Cowles needed to finish in the top seven to secure a place at the world championships in Aiguebelette, France, later this year. He will have another chance to earn selection to Team USA later this summer.

Cowles placed third in his heat with a time of 7:01.100 on June 19 and took third place again in a quarterfinal in 6:44.620 later that day. He dropped to sixth place in a semifinal with a time of 6:54.210 on June 20 and landed in fifth place in the B final with a time of 6:54.420 on June 21. A rower from Belgium captured first place in the B final in 6:49.820.

Cowles competed in the 2014 USRowing Senior II World Championship Trials and for the U.S. National Team at the 2014 World Cup in Australia. He collected national titles in all three races he competed in at the 2014 USRowing National Championships.

Matias and another rower posted a time of 6:41.900 as the pair representing Angola finished third in the D final on June 20.