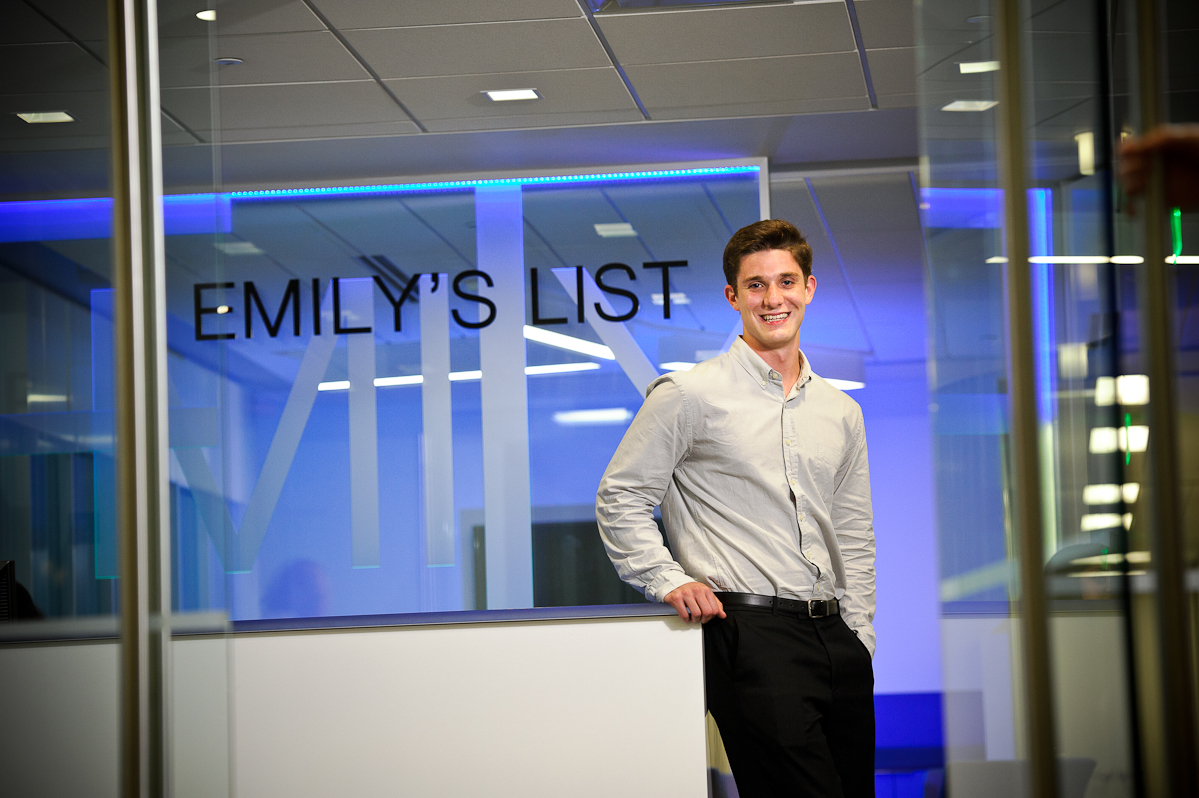 Although politicians sometimes get a bad rap, many are devoted to combating social injustices, as Matthew Creeden '16 has discovered this summer. Creeden, an economics and government double major, is interning at EMILY's List thanks to the generosity of the Summer Internship Support Fund, managed by the Career Center. EMILY's List is a political action committee (PAC) in Washington, D.C., that helps elect pro-choice Democratic women to office, as Creeden explained.
Creeden reached out to alumnus William Rusche '13, asking for advice regarding opportunities in DC. Rusche thought he would be a good fit for an internship at EMILY's List. "I was already aware of their great reputation," Creeden admitted, "and was excited to apply."
His internship is dynamic, constantly changing based on the needs of the organization and its candidates. "I am involved in long-term projects that frequently get interrupted by more urgent short-term assignments," he explained, "but not knowing exactly what I am going to be working on every day keeps things fresh and interesting."
Creeden said that this is an opportune time to be interning because "with midterm elections coming up in the fall there is plenty of activity and excitement in the office, especially considering the attention that EMILY's List candidates are getting on the national scale." He is enjoying the behind-the-scenes aspect of his work, learning firsthand about the national political landscape in general, as well as specific candidates and causes.
"I wish that people knew how many [politicians and activists] there are dedicated to promoting positive change," Creeden expressed, "with all the negative headlines about Washington it is easy to overlook the fact that there are so many people committed to moving things in a positive direction and finding solutions to the biggest problems that we face as a country."
Creeden is thankful to be living and working in Washington this summer, because it has allowed him to meet politicians and see how campaigns and PACs are run. He would like to eventually get involved in politics himself, "but at this point [doesn't] know what aspect of the political arena [he wants] to focus on."
Matthew Creeden is a graduate of Bishop Feehan High School (Attleboro, Mass.)