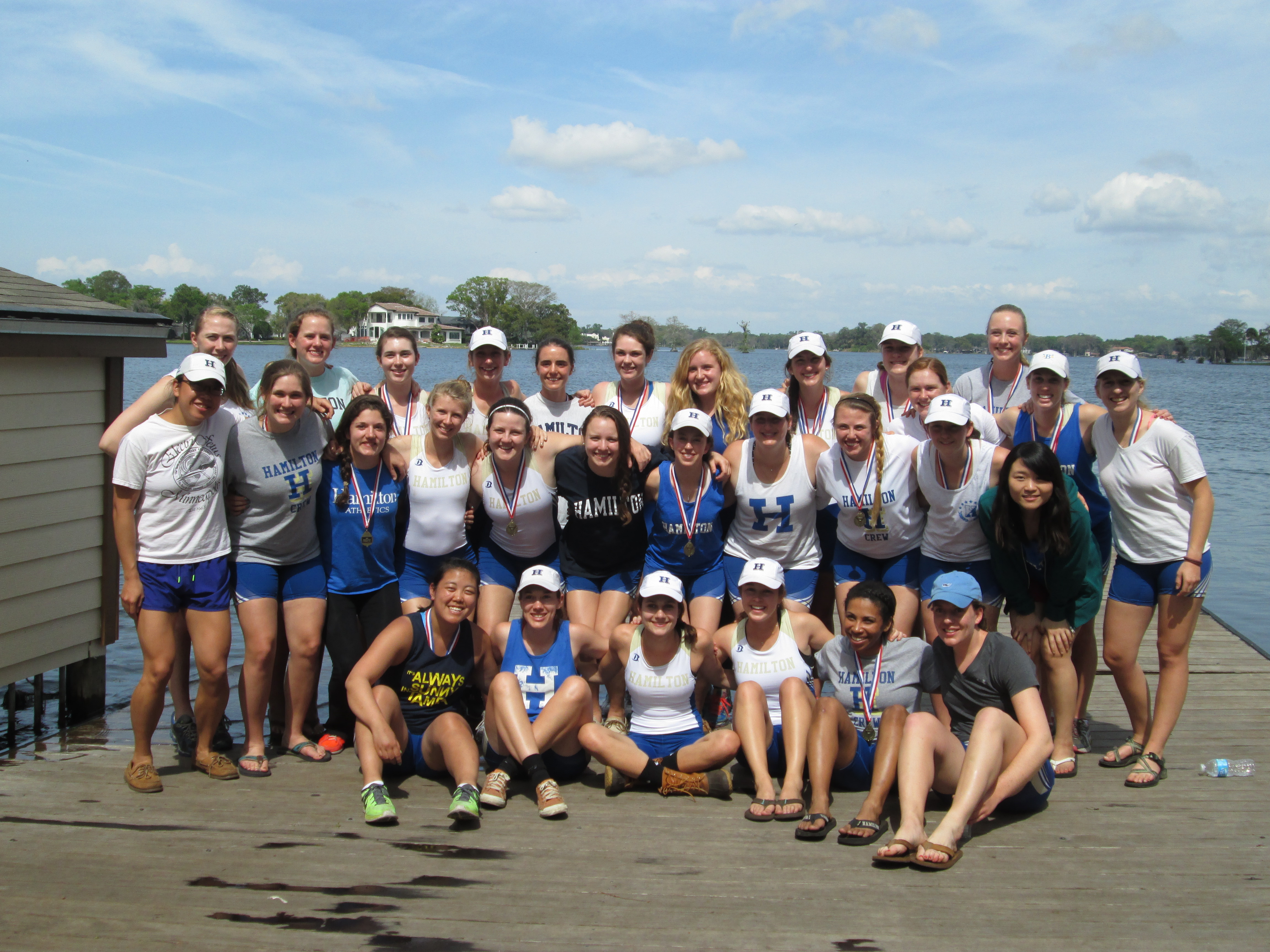 Members of Hamilton College's men's and women's crew programs will be checking in throughout the week with dispatches from their spring trip to Florida. Friday's update comes from captain Mollie Major '14.

On the eve of race day, Hamilton crew had another productive day of training. All crews went out in the morning to go over the pre-race walk through as boat lineups for Saturday were starting to take shape. During the afternoon, we slept, relaxed by the pool and did what we could to rest our legs for race day. After having an early breakfast post-row, some members of the women's team took a short walk downtown in the afternoon to get pre-practice smoothies!

The full team regrouped at 3 p.m. at the docks to get in one final row before loading the trailer. Our priority was to get all the lineups a chance to feel their boat moving together. We rowed down to the channel and practiced a few last-minute starts and 20s before heading back to wash the boats. Scrubbing off loads of salt and dirt was a warm task this afternoon in the beating sun, where an accidental spray with the hose was welcome!

Working as a well-oiled machine, the team packed the truck and loaded the trailer for the trip to Rollins College and the first race of the spring season! While there are sure to be sleepy eyes in the lobby tomorrow at 4:15 a.m., we are all very excited to match up against other crews. Hamilton will join Army, Florida State and Embry-Riddle at Rollins with races starting at 8 a.m.

The ninth floor of the Howard Johnson is currently busy packing bags, laying out uniforms and setting alarms that will sneak up on us quickly. Needless to say, tomorrow will be an exciting day as we start our spring racing season!

GO BLUE!