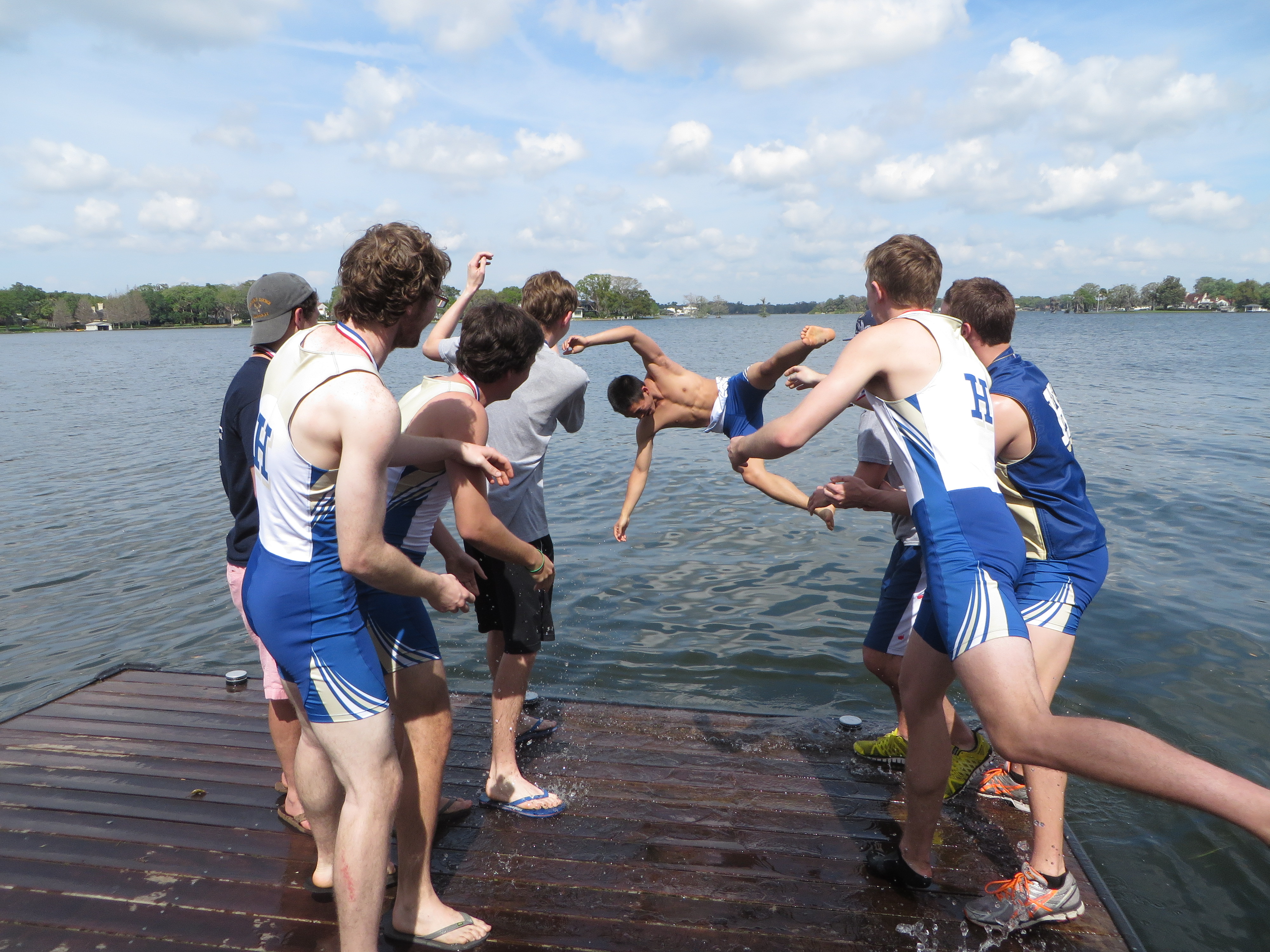 Members of Hamilton College's men's and women's crew programs will be checking in throughout the week with dispatches from their spring trip to Florida. Sunday's update comes from team captain Keara Fenzel '14.

Hey there, friends, family and Continental fans!

After a successful and tiring day of racing at Rollins College on Saturday, our rowers earned some serious R&R. The hotel was silent last night at around 10 p.m. because everyone was so tired, but everyone (mostly) managed to get out of bed today to take advantage of the day off.

After a team brunch in the University of Tampa dining hall, one group made the annual pilgrimage to Parksdale Farmers Market, a.k.a. Strawberry World, to fill up on shortcakes, smoothies and local berries. Another took a tour (along with a troop of Cub Scouts) of a World War II battleship in Channelside. Other team members stayed indoors and went to the movies and bowling alley. I went with a small group of my teammates to Clearwater to soak up some Florida sunshine and relax on the sand. By the tan-lines and smiling faces I have seen around the hotel this evening, it looks like everyone had a pretty fantastic day.

After cleaning off the salt, sand and strawberries, everyone was ready for dinner. Some of us went back to our favorite Tapas restaurant and ate like kings (it is still just as amazing, everyone), while others packed a picnic and enjoyed it al fresco overlooking the channel. Now we are nursing off our food babies and have plenty of fuel for the upcoming week of intense training.

Tomorrow morning we will be back out on the water at sunrise. With just three days of rowing remaining before we head back north, this is our last chance to get some serious water time, so every practice counts. The team is geared up to see what we can accomplish in both the coming days and the season in general. If this weekend was any predictor, things are looking good.