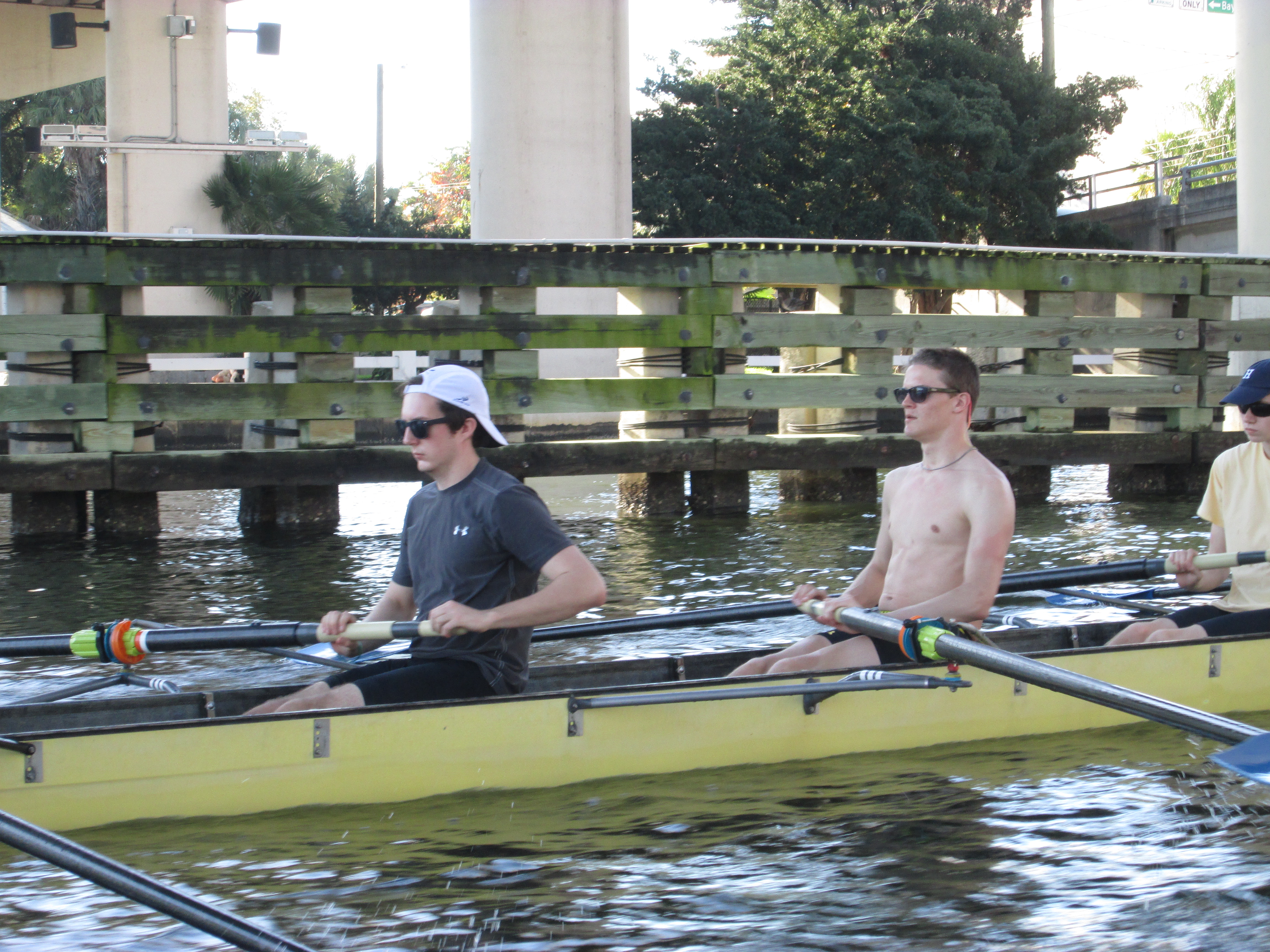 Members of Hamilton College's men's and women's crew programs will be checking in throughout the week with dispatches from their spring trip to Florida. Thursday's penultimate update comes from Hannah Zucker '15.

Although the weather wasn't ideal today, we made the best of our second-to-last day on the water.

For our morning row, we did short pieces at high ratings to get us ready for spring racing cadence. In each three-minute piece, we focused on keeping our movements controlled and synchronized while maintaining high intensity – even through a downpour! The workout left us tired (as it was designed to do) and many of us chose to nap during our break.

The plan for our afternoon row was all about technique, but it ended up being quite the workout. The wind was relentless and rowing into it felt like trying to bench press the entire boat. We managed anyway and even practiced a few good starts into the wind! We rounded out practice with some ab exercises and pushups for good measure.

After practice, a bunch of rowers went to see the Yankees and Phillies face off in a spring training game. We had a solid day of work on the water, a relaxing between-workout recovery and an exciting evening!