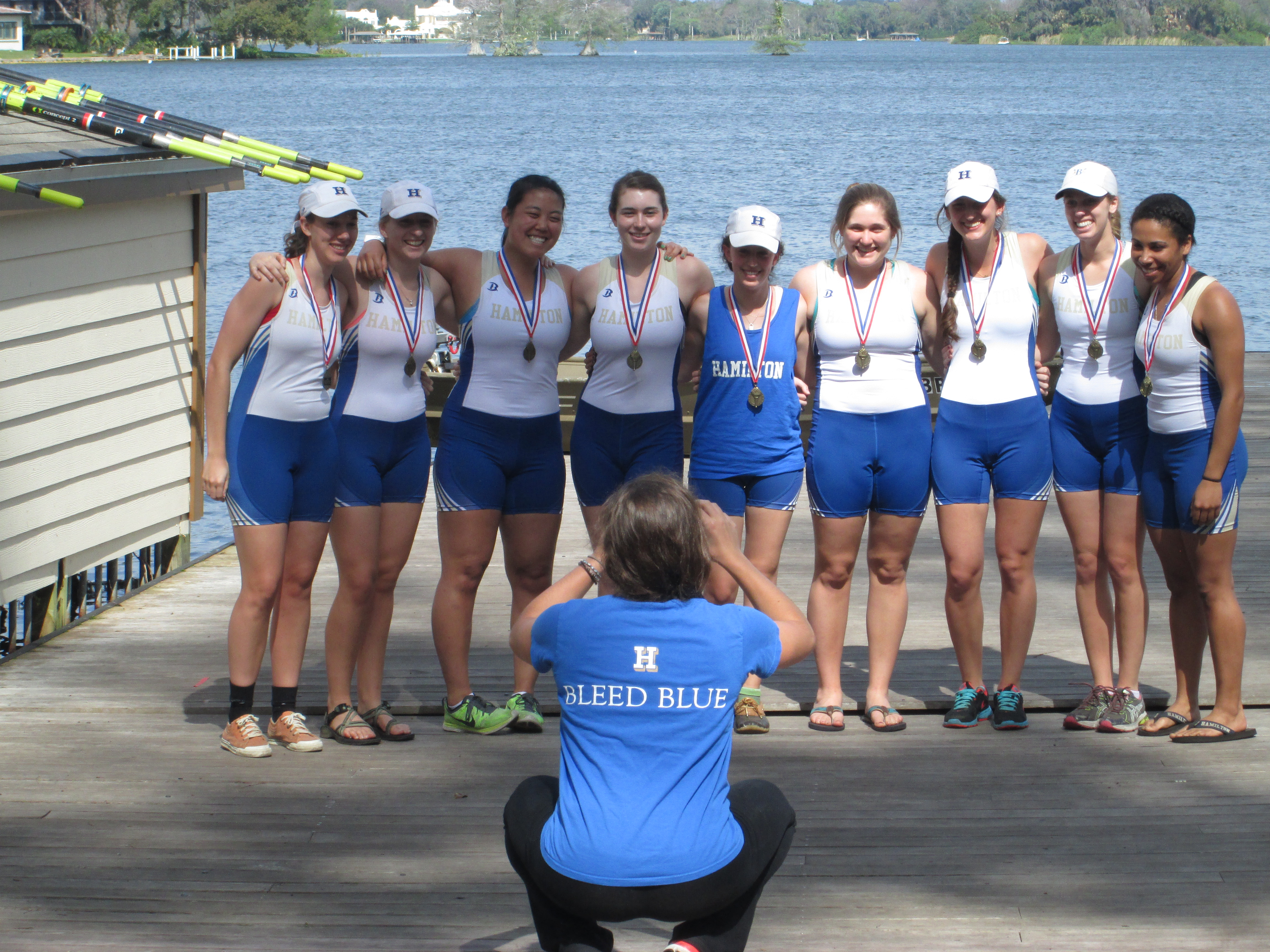 Members of Hamilton College's men's and women's crew programs have been checking in throughout spring break with dispatches from their trip to Florida. The final update is from men's team captain Kyle Leahy '14.

Writing from the Tampa Airport at the conclusion of our 12-day training trip. We've just arrived for our flight back to the Northeast. It is inevitable that colder weather and a still-frozen Erie Canal will greet us when we land, which makes leaving Florida that much harder. Although we may end up back on the erg machines for a little while longer, the team's fitness level has never been higher in my three years rowing for Hamilton, and a few more sessions indoors will only make us faster.

Yesterday we went out in the morning for our last hard pieces on the water, practicing our starts and building speed over 60 strokes. As we move closer to our first races of the season these shorter, higher intensity pieces help improve our comfort level at higher stroke ratings. Given that we have been sharing the river with our first opponents and rivals from Union College, it felt great to simulate that race environment. Later in the afternoon we de-rigged the boats and loaded up the trailer for the long drive back up to Clinton.

I hope our team can continue to build upon the strong foundation that we started building back in February on the ergs, as well as the hard work we put in on the water in Tampa. The toughest challenges we face as rowers are never to be satisfied with our performance and to find new ways to push ourselves further tomorrow than we thought we could today. These next couple weeks will be critical to our success at the end of the season as we have high expectations this year. Very soon we will find out just how fast we can be.

Each of us is looking forward to leaving everything on the table.