Cross country runners qualify for NCAA championships
---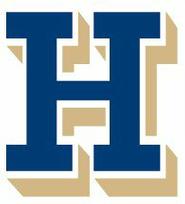 Three Hamilton College men's and women's cross country runners will compete in the 2013 NCAA Division III championships at Hanover College in Hanover, Ind., on Saturday, Nov. 23, after the NCAA announced earlier today the 32 teams and 56 individuals that qualified for the race.

Adam Pfander '16 (Beacon, N.Y./Concord Academy [Mass.]) represents the Hamilton men's team and Sarah Ohanesian '14 (Saratoga Springs, N.Y./Emma Willard School) and Adrian Walsh '16 (Bozeman, Mont./Cate School [Calif.]) advanced on the women's side. All three will race in the national championships for the first time. The women's race starts at 11 a.m. and the men's race begins at 12:30 p.m. at the L.S. Ayres Athletic Complex.

The first seven athletes from each region who are not part of a qualifying team were selected to participate in each championship. Pfander finished 19th at Saturday's Atlantic Regional men's championship with an 8-kilometer time of 25 minutes, 36.5 seconds.

Walsh finished seventh and Ohanesian was eighth out of 269 runners at the women's regional race. Walsh's time of 21 minutes, 34.2 seconds is believed to be the fastest 6-kilometer performance in program history. Ohanesian set a personal best with her time of 21:35.4.

Walsh and Ohanesian will be the first Hamilton women in the race since 2007. Pfander is the first male runner for the Continentals at the championships since three-time All-American and 2008 national champion Peter Kosgei '11 last qualified in 2010.