Cross country teams compete in NCAA regionals
---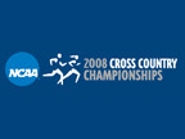 The Hamilton College cross country teams compete in the NCAA Division III Atlantic Regional at St. Lawrence University's Ronald C. Hoffmann Cross Country Course in Canton, N.Y., on Saturday, Nov. 15.
The men's 8,000-meter race is scheduled to begin at 11 a.m. and the women's 6,000-meter race follows at noon. Nearly 40 teams are expected to compete in each championship.
Peter Kosgei '10 became Hamilton's first NCAA regional champion on the men's side in 2007. He went on to finish second at the NCAA Division III championship in Minnesota last year.
Meredith FitzPatrick '11 earned all-region honors as a rookie and qualified for the national meet with Kosgei. The lone women's regional champion for the Continentals was Maggie Hanson '02 in 2001.