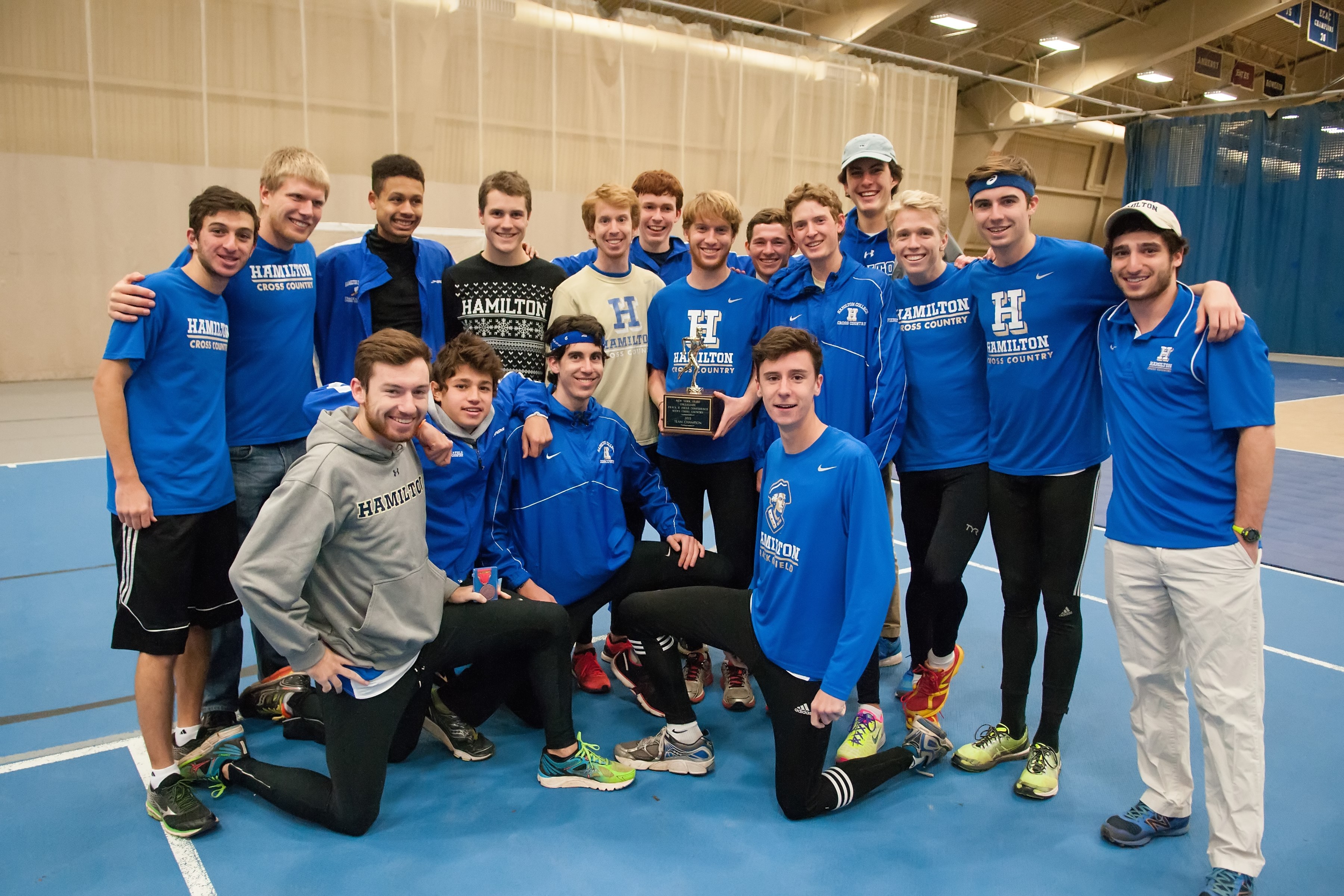 Hamilton College travels to Long Lane Farm in Middletown, Conn., to compete in the 2015 NESCAC Cross Country Championships on Saturday, Oct. 31.

NESCAC Cross Country Championships preview

The 33rd annual meet begins at noon with the women's 6-kilometer race followed by the men's 8-kilometer race at 1 p.m.

The loaded field includes five nationally ranked men's teams along with Hamilton and Colby College, both of which received votes in the Oct. 21 Division III Top 35 coaches poll. On the women's side, three teams are in the top 7 and a fourth is ranked 32nd.

Adam Pfander '16 finished first out of 96 athletes and led the Continentals to the men's team title with an 8-kilometer time of 25:24.8 in the 2015 New York State Collegiate Track Conference (NYSCTC) Cross Country Championships held at Hamilton on Oct. 24. Other top men's runners include Jack Moses '16, Jack Pierce '17, Harry Sullivan '16 and Evan Abelson '16.

Michelle Fish '17 topped an 86-runner field and earned an individual title for the first time in her collegiate career with a 6-kilometer time of 22:29.6 in the NYSCTC championships. Hanna Jerome '18 and Lindsay Heyer '17 are the other top women's runners.

Pfander and Fish were selected the NCAA Division III Athletes of the Week by the U.S. Track & Field and Cross Country Coaches Association. The duo were also honored as the Eastern College Athletic Conference Cross Country Runners of the Week for the Division III Upstate Region.