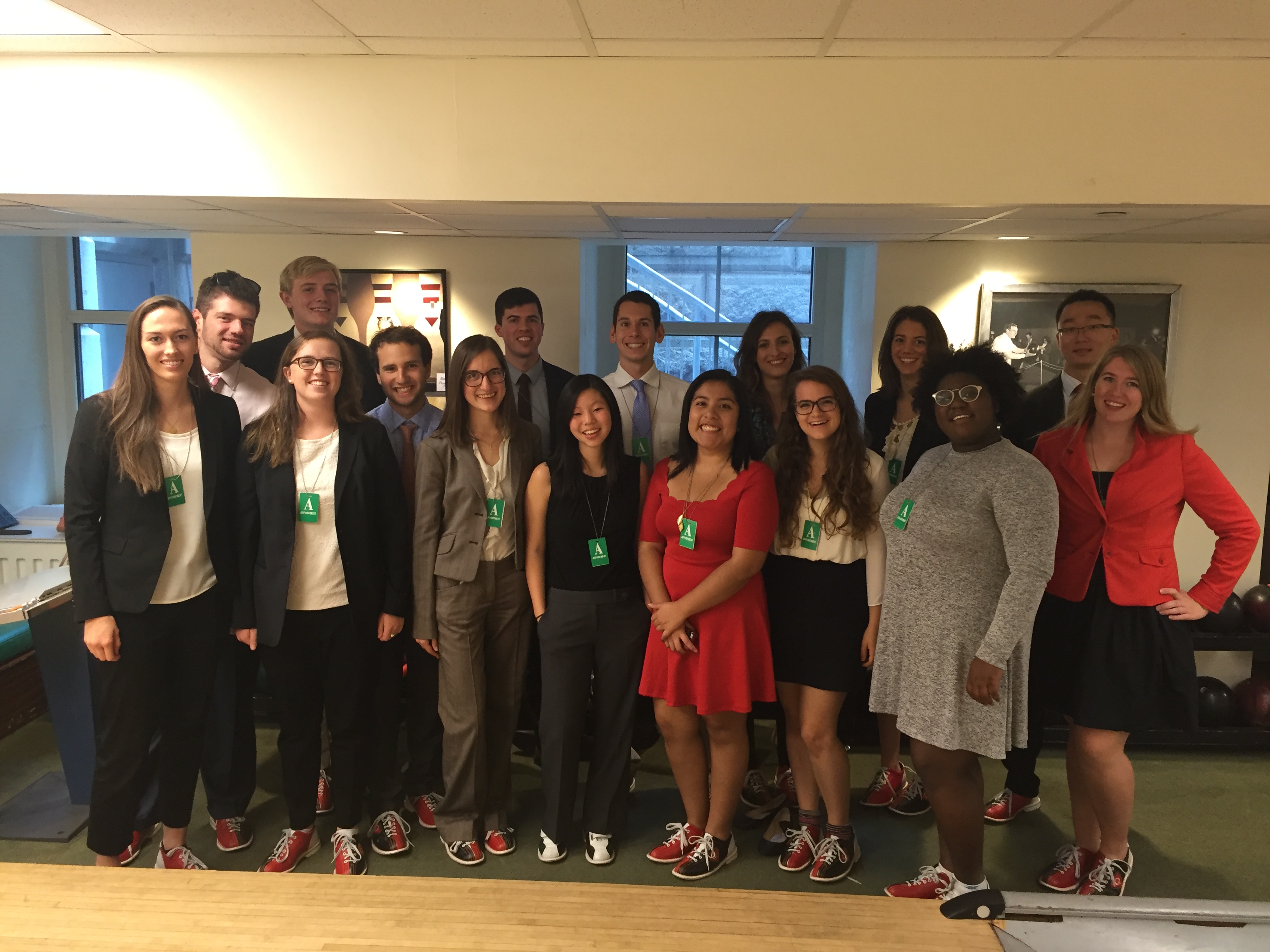 Hamilton students in the Program in Washington, D.C., got to relax after their midterm exam last week by bowling. But they didn't bowl at any old alley. They headed to the Harry S. Truman Bowling Alley in the White House West Wing. The students blew off some steam the way many presidents had in the past, by lacing up their bowling shoes and hoping they didn't get a gutter ball – which was fairly difficult because the floor was slanted.
The students have Will Rusche '13 to thank for entry into one of the most exclusive bowling alleys in the U.S. and also for the information session on "How to get a job at the White House two years out of Hamilton."
Rusche spoke about showing up in D.C. without a job, using past connections to find new opportunities, and eventually getting his resume in a pile for a position in the Communications section of the EOB.
He recommended keeping in touch with connections from past internships and following up with alumni at events like this one. Having only graduated two years ago, Rusche was easy for the students to relate to and had advice that will likely affect them within the next year. Some DC Program students hope he can help get them a similar position in the White House in a couple of years – that seems to be the power of the Hamilton network.