Days-Massolo Center Announces Fall Events
---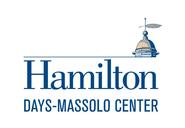 The Days-Massolo Center at Hamilton College has announced speakers for the fall semester. The Center, which opened in 2011, aims to promote diversity awareness and foster dialogue among the many diverse groups on campus. All events are free and open to the public.
More than just some Facebook posts: Voting as an act of critical citizenship, Wednesday, Sept. 12, 4:15 p.m., Red Pit, KJ.
Dietra Harvey of the Utica NAACP will lead a discussion addressing the following: What does critical citizenship look like in the age of online movements? At a time when many people limit their political involvement to online posts only, how can we engage in deep dialogue, and commit to being more active participants in the political process?
Opening reception: The Place They Call Home: Capturing the Lives of 10 Refugees Through Photography by Evan Warnock '14, Thursday, Sept. 13, 5 p.m., Days-Massolo Center.
This photo exhibit provides a glimpse through photography into the lives of 10 refugees recently settled in Utica. The work is not about dwelling on the hardships these students faced in their home countries of Burma, Thailand and Sudan. It is a celebration each participant's individuality and the potential of this diverse group to have a profound effect on Utica's future. Light refreshments will be provided. The exhibit will be available for viewing during regular business hours in the month of September.
LGBTQ Refugees & U.S. Immigration Policies, Monday, Sept. 24, 4 p.m., Red Pit, KJ.
Columbia University Professor of Law Suzanne Goldberg will discuss Lesbian, Gay, Bisexual, Transgender, & Queer/Questioning (LGBTQ) Refugees and U.S. immigration policies and practices as they pertain to those seeking asylum from persecution based on sexual orientation and gender identity/expression. Q&A to follow.
The Dream Share Project (film), Tuesday, Oct. 2, 5 p.m., Bradford Auditorium, KJ.
The Dream Share Project is a documentary film that explores how successful people have pursued their dreams and found careers they love. The film follows two recent college graduates on a road trip across the U.S. as they interview successful people who have chased their dreams and learn about discovering one's passion, committing to a dream, dealing with setbacks, and redefining success for the Millennial generation.
Forbidden Stories: Journey Among the Kurds of Turkey
Storytelling performance by Diane Edgecomb, Tuesday, Oct. 2, 7 p.m., Red Pit, KJ.
Award-winning storyteller Diane Edgecomb charts her years collecting the vanishing folkloric tales of the Kurdish people. This seven-year quest brought her to remote mountain villages in Turkey – places usually forbidden to outsiders. A master teller, Edgecomb will reveal the folkloric riches of this ancient Middle Eastern culture along with anecdotes of her travels up sheer mountain roads to record the last Kurdish storytellers.
Waste Land: Movie and Discussion, Saturday, Oct. 6, 3 p.m., Wellin Museum Overlook.
Join us for a film screening of Lucy Walker's award-winning film, Waste Land. Waste Land follows artist Vik Muniz as he journeys from his home base in Brooklyn to his native Brazil and the world's largest garbage dump, Jardim Gramacho, located on the outskirts of Rio de Janeiro. There he photographs an eclectic band of "catadores" -- self-designated pickers of recyclable materials. Muniz's initial objective was to "paint" the catadores with garbage. However, his collaboration with these inspiring characters as they recreate photographic images of themselves out of garbage reveals both the dignity and despair of the catadores as they begin to re-imagine their lives. The movie offers stirring evidence of the transformative power of art and the alchemy of the human spirit. The screening will be followed by a brief discussion lead by Amit Taneja, director of the Days-Massolo Center.

Lessons from the Million Hoodie March: My philosophy of Social Change.
Lecture by Daniel Maree. Tuesday, Oct. 16, 4 p.m., Red Pit, KJ.
Daniel Maree is the creator of the Million Hoodies Movement for Trayvon Martin. Maree has worked at the intersection of storytelling, media, and social change for multiple industry-leading organizations. He has written about technology, innovation, and social change for the Huffington Post, Global Voices, Technorati, and Takepart.com. His debut screenplay, The Black Umbrella, won several awards at the 6th American Gem Short Screenplay Competition, the 2007 British Short Screenplay Competition, and the 2008 Visions Film Festival. He grew up in South Africa and studied history, philosophy and film at American University.
Kye Allums: A Transgender Athlete's Story, Tuesday, Oct. 23, 4 p.m., Red Pit, KJ.
Kye Allums is a 22-year-old African American male from Saint Paul, Minn. and a recent graduate of The George Washington University. While attending GW, Kye made history by coming out as the first transgender basketball player to play openly on a Division I women's basketball team. Since then he has been devoted to making a difference in the world by fighting transgender ignorance with education through his Transition Tour. Q&A to follow.