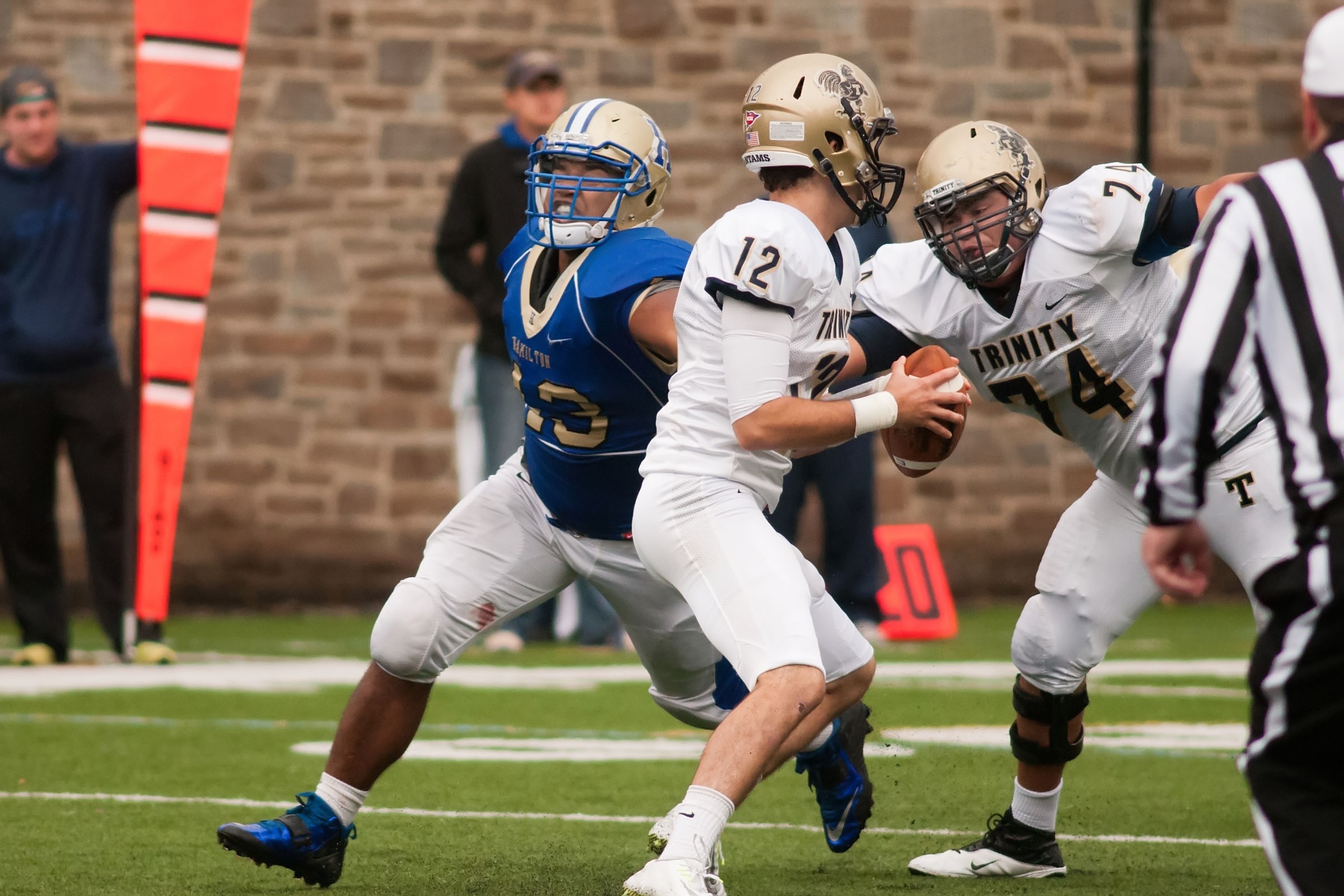 Hamilton College's Michael de Percin '15 (Albany, N.Y./Albany HS) has been selected for the 2014 Eastern College Athletic Conference Division III North Football All-Star Team.

2014 ECAC Division III North Football All-Star Team

The 5-foot-11, 255-pound de Percin was voted to the first team on the defensive line. He is one of 61 players from NCAA Division III schools located in New York and New England on the all-star team. He was already named to the NESCAC all-conference and D3football.com East Region all-star teams this year.

De Percin led the NESCAC with 16.5 tackles for loss. He ended up with 48 total tackles, one forced fumble and one pass breakup, and he blocked an extra-point attempt. He was a four-year starter at defensive tackle.