DiMare '14 on men's ice hockey all-NESCAC team
---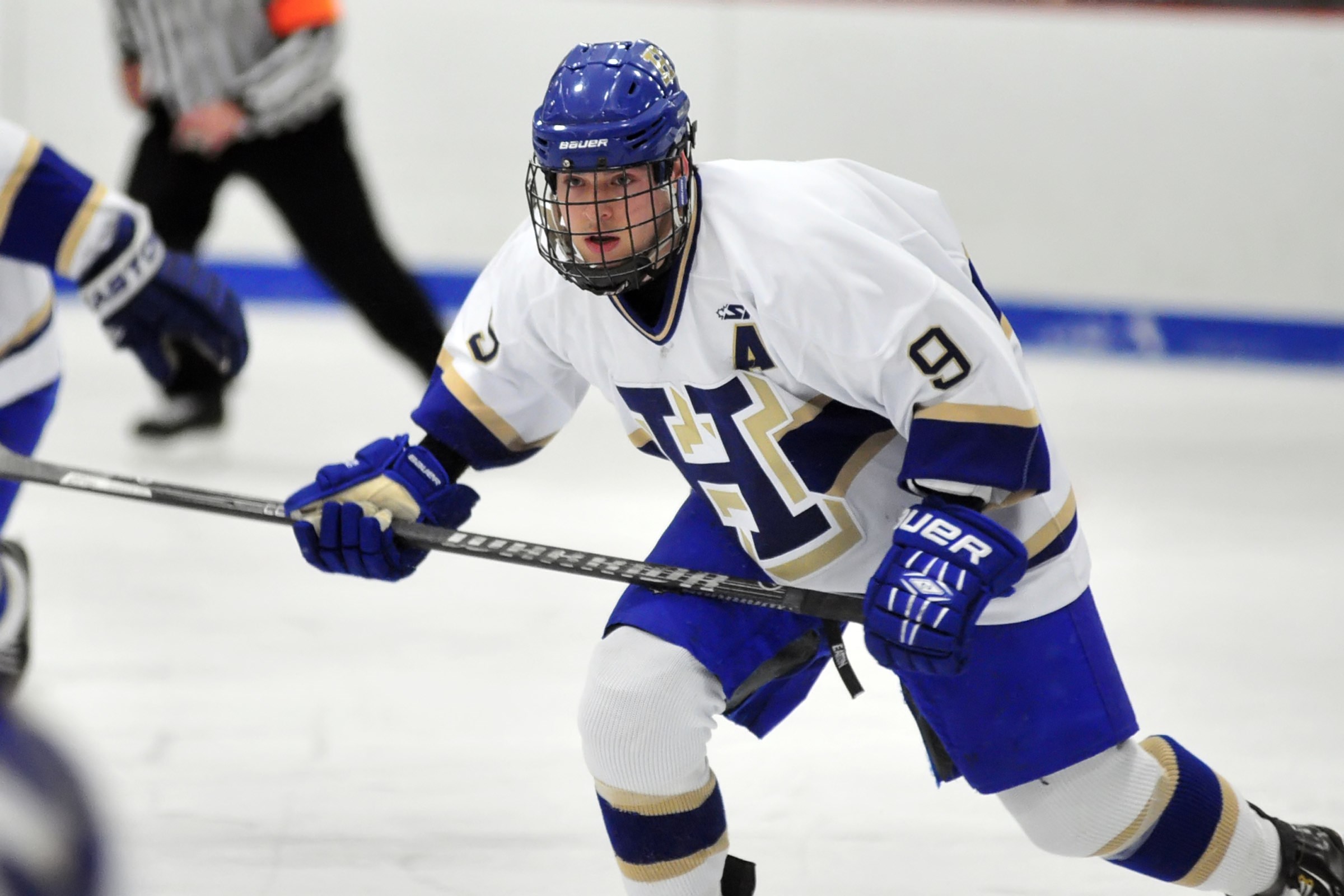 Hamilton College's Mike DiMare '14 (Medford, Mass./Avon Old Farms School [Conn.]) has been selected to the 2014 NESCAC Men's Ice Hockey All-Conference Team.

2014 NESCAC All-Conference Team

DiMare is one of eight players on the second team and one of 14 all-conference honorees. He made the all-NESCAC first team in 2012 and was voted the conference's rookie of the year in 2011.

DiMare is tied for seventh place in the NESCAC with 18 assists, tied for ninth with 27 points and tied for eighth with 11 power-play points in 23 games. He finished with seven goals and 13 assists for 20 points in 18 games against conference opponents.

DiMare ended his 87-game Hamilton career with 42 goals and 51 assists. He helped lead the Continentals to the No. 1 seed in the 2011 NESCAC championship -- the only time Hamilton has been the top seed for that event.