"Doc" Woods Presents Jazz Kick Off Concert on Sept. 4
---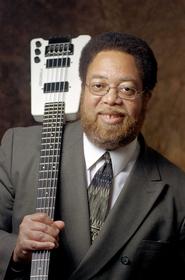 Hamilton College Department of Music presents the Jazz Kick Off Concert on Wednesday, Sept. 4, at 7:30 p.m., in Wellin Hall. "Doc" Woods and special guests starts the year off with an evening of original works featuring a mixture of chamber music and jazz. This event is free and open to the public.
The evening will feature Hamilton College faculty artists and some of the area's best jazz musicians including: Jeff Stockham on trumpet and French horn; Bob Cesari on tenor sax, flute and clarinet; Tom Witkowski on piano and synthesizer; Sar-Shalom Strong on solo piano; Joe Davoli on violin, Greg Quick on bassoon; Mark Lomax as guest drummer and "Doc" Mike Woods on electric and upright bass and composition.
As a composer, Woods has written more than 650 pieces in all styles. His compositions have been performed by the Albany Symphony, the Pittsburgh New Music Ensemble, the Little Rock Symphony, the Tulsa Philharmonic, the Central New York Jazz Orchestra, and the Salt City Jazz Collective, among others.
All seats are on the Wellin Hall stage. No tickets required. For more information call the box office at 859-4331.