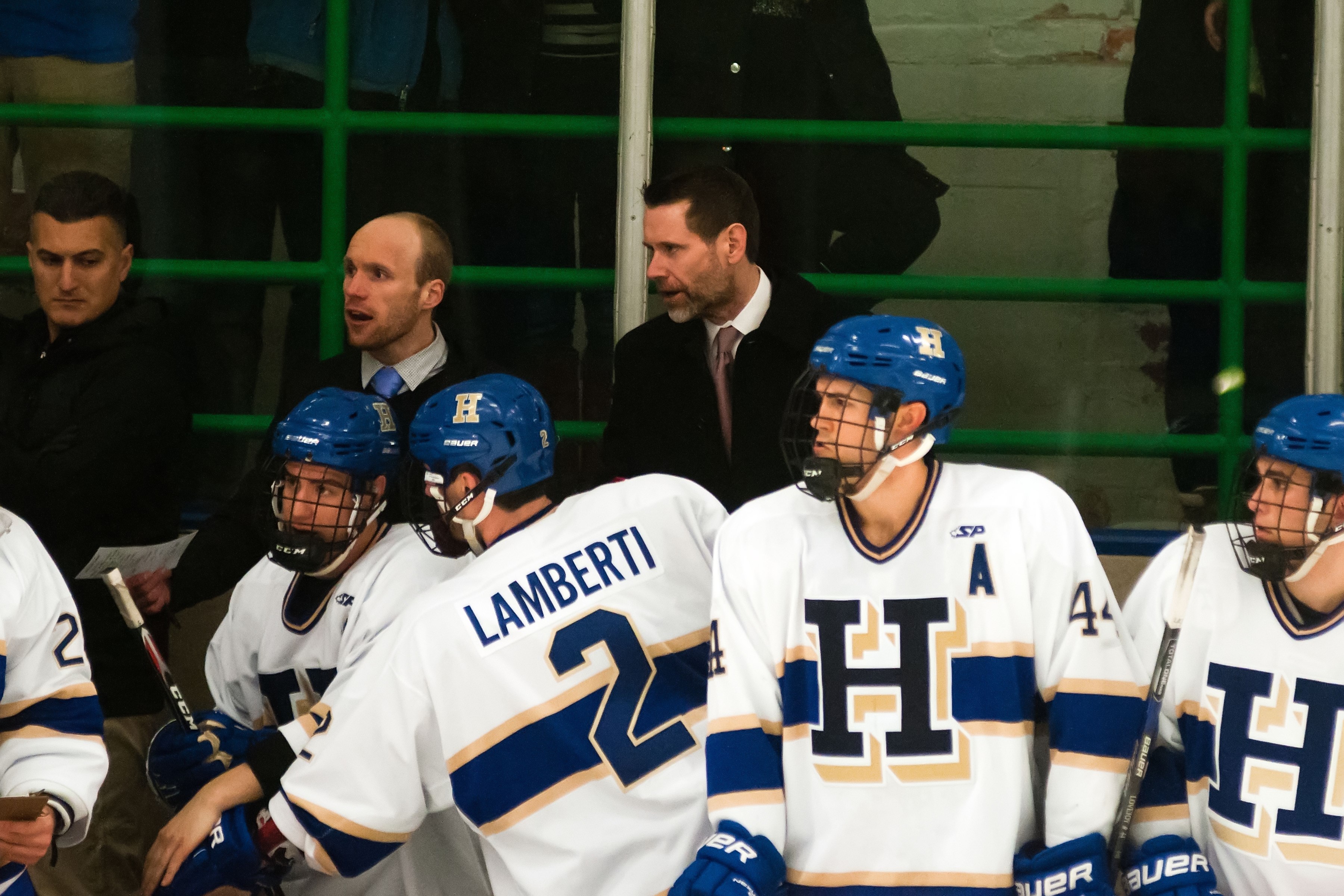 The Hamilton College men's hockey team was shut out for the first time in 44 games on Saturday afternoon, losing 1-0 to Colby College in a NESCAC game played at Hamilton's Russell Sage Rink.

Box score

The Continentals (2-3-2 NESCAC, 3-5-4) had not been blanked since a loss at nationally ranked No. 5 SUNY Oswego on Jan. 19, 2013.

Colby's Devin Albert '17 scored in the opening minute and goaltender Sam Parker '15 made 26 saves for his first career shutout.

Albert scored his team-leading 10th goal of the season 50 seconds into the first period. After winning the opening faceoff, the Mules maintained possession in their offensive zone until Albert took a shot that was saved by Hamilton goaltender Charlie Fennell '17. EJ Rauseo '17 controlled the rebound and sent the puck to Cam MacDonald '18, who fed Albert on the right side for the goal. Rauseo's assist was his team-best ninth this winter.

The Mules (1-5-2, 4-7-2), who snapped an eight-game NESCAC winless streak with their first conference victory of the season, outshot the hosts 34-26 with a 22-14 advantage during the final two periods. They killed off 9:12 of Hamilton power-play opportunities. Parker stopped 10 man-down shots, including eight during the Continentals' first extra-man chance.

Fennell stopped 33 shots (one short of his personal high). His 16 second-period saves matched his career best for a single period.

The Continentals continue their four-game homestand next weekend, hosting Tufts University for a NESCAC game at 7 p.m. on Friday, Jan. 16. The Mules host Wesleyan University on Friday evening.