Ecology Class Treks to Adirondacks
---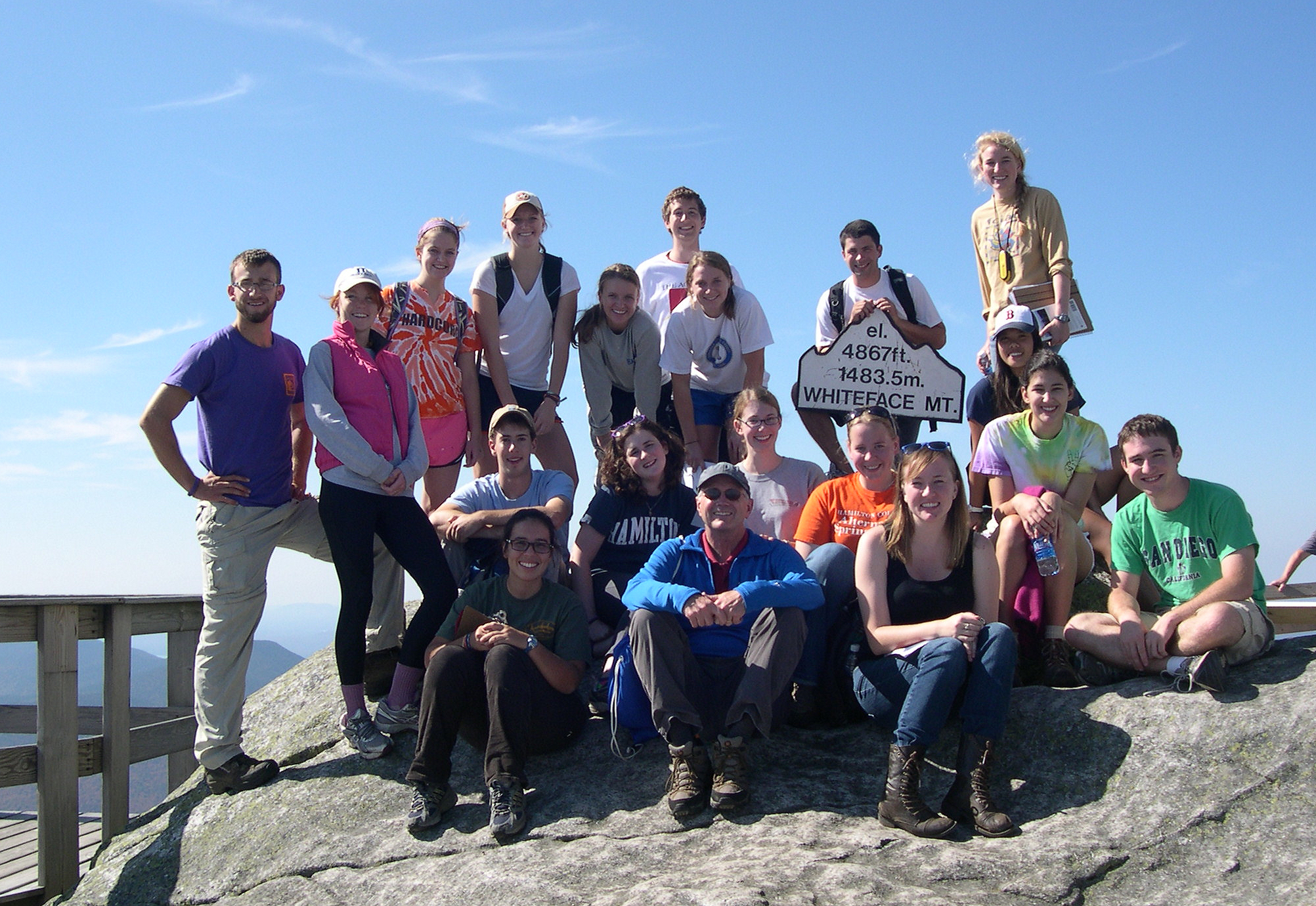 For the 28th consecutive year, the Ecology course (Bio. 237) traipsed to the top of Whiteface Mountain. This year's class was so large that it was split into two separate trips. As usual, the weather for this trip was unpredictable. The first trip took place on Sept. 25 with Prof. Bill Pfitsch and found warmth, blue skies and grand vistas. The second trip, led by Prof. Ernest Williams on Oct. 2, encountered dense overcast skies, rain and chilly temperatures.
Both groups however, were able to see how the forest changes with elevation on the mountain, from mostly deciduous forest with a high canopy at low elevations to a coniferous forest with dwarfed trees at high elevation.
Despite the differing conditions, all students were in good spirits for the trip and ate lunch on top of the mountain at an elevation of 4857 feet.