Eight Faculty Members Appointed to Endowed Chairs
---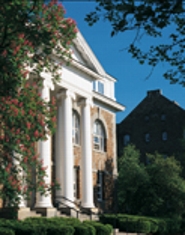 Dean of Faculty Patrick D. Reynolds announced the appointment of eight Hamilton faculty members to endowed chairs. All were effective July 1.
Carole Bellini-Sharp was appointed the Margaret Bundy Scott Professor of Theatre. Bellini-Sharp, who earned a Ph.D. in drama from Carnegie-Mellon University, began teaching at Kirkland College in 1973 and joined the Hamilton faculty in 1978 when the schools merged. She has directed more than 50 professional and college theatre productions, including Conduct of Life at the Hispanic Theatre Festival in Miami, Lady Day at the Emerson Bar and Grill in Syracuse, and Soul Sisters, which toured colleges and universities in the U.S.

Some of the more recent productions she has directed with students include John O'Keefe's All Night Long, Caryl Churchill's Vinegar Tom, Marlane Mayer's Moe's Lucky Seven and contemporary stagings of Orestes, The Way of the World, and Love's Labors Lost. In addition, Bellini-Sharp has worked for the past 10 years with members of The Roy Hart International Theatre Institute in Malerargues, France and in the U.S. on various projects including THE ORESTEIA PROJECT and is developing a new piece based on dreams.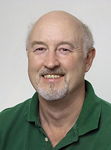 George "Tom" Jones was named The Elias W. Leavenworth Professor of Anthropology. He began teaching at Hamilton in 1985 after receiving his Ph.D. at the University of Washington. Jones' research interests concern hunter-gatherer adaptation to desert environments and since 1978 he has conducted archaeological studies in the intermountain region of the western United States.
Between 1986 and 2007, Jones co-directed the archaeological field school with his wife, Professor of Anthropology Charlotte Beck, focusing on the Paleo-Indian occupation of central and eastern Nevada. With Beck he published the monograph, The Archaeology of the Eastern Nevada Paleoarchaic, and has co-authored numerous book chapters, and articles in such journals as American Antiquity, Journal of Archaeological Science, and Journal of Anthropological Archaeology, which report the results of his research program. He was awarded the Samuel and Helen Lang Prize for excellence in teaching from the College.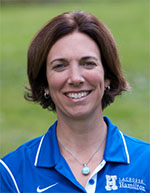 Patty Kloidt, head women's lacrosse coach, was appointed the Jerome Gottlieb '64 Coaching Fellow for Exemplary Mentoring. She is in her 10th year at Hamilton and guided the program to its first NCAA Division III title in 2008.

Kloidt led the team to Liberty League regular season titles in 2007, 2008, 2010 and 2011, and five consecutive league championship crowns from 2007 to 2011. She was voted the Division III coach of the year by the Intercollegiate Women's Lacrosse Coaches Association (IWLCA) in 2008 and earned New York Region coach of the year honors in 2007 and 2009. Kloidt and her assistants were voted the Liberty League's coaching staff of the year four times.

Before coming to Hamilton Kloidt was Le Moyne College's head coach. Under her coaching the team won the program's first-ever conference title and earned their first NCAA championship berth in 2002.

Kloidt graduated with a bachelor's degree in exercise and sport science from Penn State University in 1995 and earned her master's degree in exercise and sport studies from Smith College in 1998.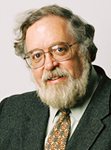 G. Roberts Kolb was appointed the Marjorie and Robert W. McEwen Professor of Music. A member of the Hamilton faculty since 1981, Kolb earned a master's at California State University at Fullerton and a D.M.A. from the University of Illinois at Urbana-Champaign. Kolb is director of choral activities at Hamilton and is conductor of the Hamilton College Masterworks Chorale, as well as past conductor of the Syracuse Vocal Ensemble and Cayuga Vocal Ensemble. He is a contributing author to Up Front: Becoming the Complete Choral Conductor and Six Centuries of Choral Music. Kolb is a former holder of the Christian A. Johnson Excellence in Teaching Chair at Hamilton.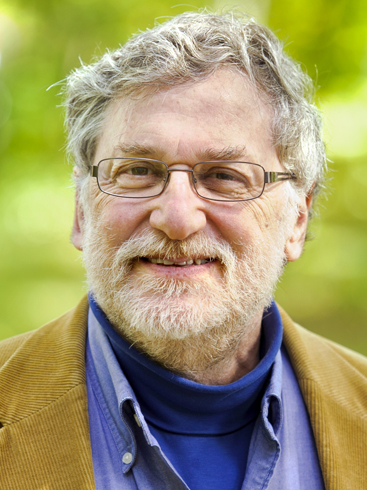 Peter Rabinowitz was appointed the Sidney Wertimer Professor of Comparative Literature. He earned a Ph.D. from the University of Chicago, began teaching at Kirkland College in 1974 and joined the Hamilton faculty in 1978 when the two schools merged.

Rabinowitz describes himself as a narrative theorist with a strong interest in music. He is the author of Before Reading: Narrative Conventions and The Politics of Interpretation; co-author (with Michael Smith) of Authorizing Readers: Resistance and Respect in the Teaching of Literature; co-author (with James Phelan, David Herman, Brian Richardson and Robyn Warhol) of Narrative Theory: Core Concepts and Critical Debates (2012); and co-editor (with Phelan) of Understanding Narrative and A Companion to Narrative Theory.

Rabinowitz's academic essays have appeared in a wide variety of books and journals, including PMLA, Critical Inquiry, Black Music Research Journal and 19th-Century Music. Rabinowitz is also co-editor of the Ohio State University Press Series on Theory and Interpretation of Narrative. As a music critic, he writes extensively in non-academic venues as well. He is a contributing editor of Fanfare and a regular contributor to International Record Review.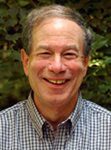 Robert Simon was appointed the Walcott-Bartlett Professor of Philosophy.
Simon holds a Ph.D. from the University of Pennsylvania. A past Rockefeller Foundation and National Endowment for the Humanities fellow, he has also served as president of the Philosophic Society for the Study of Sport. Simon was also a Fellow at both the Center for Advanced Study in the Behavioral Sciences (1975-76) at Stanford and the National Humanities Center in Research Triangle Park, N.C. (1981-82). He was the successful coach of the men's varsity golf team at Hamilton from 1986-2000, during which time his teams participated in NCAA championships.
Simon is the author of Fair Play, (Westview Press) on sports and social values. He is also author (with Norman E. Bowie) of The Individual and the Political Order and Neutrality and the Academic Ethic, and editor of The Blackwell Guide to Political and Social Philosophy. Simon is the recipient of numerous teaching awards and sits on the editorial board for the Journal of the Philosophy of Sport.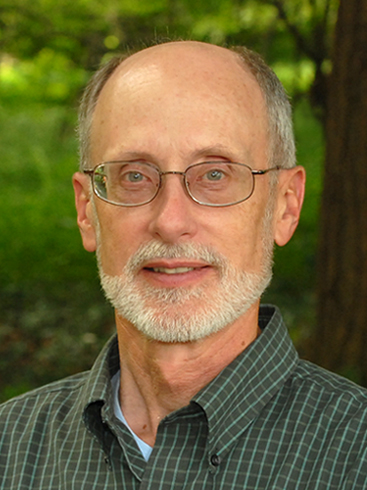 Ernest Williams, Jr., was appointed The William R. Kenan Professor of Biology. Through field work in New York, Wyoming and Mexico, and in collaboration with Hamilton students, Williams studies the population biology, chemical ecology and conservation of butterflies.
His most recent book is The Nature Handbook: A Guide to Observing the Great Outdoors, which is a field guide to patterns in nature and was released in 2005 by Oxford University Press. He is also co-author of The Stokes Butterfly Book, published by Little, Brown and Co., and editor and co-author of A Marsh for all Seasons, published locally by the Utica Marsh Council.
His recent publications have appeared in Journal of Insect Conservation, Journal of the Lepidopterists' Society, the Journal of Animal Ecology, Restoration Ecology, The Journal of Biogeography, and American Butterflies. Williams currently works with Associate Professor of Biology Bill Pfitsch on habitat restoration and management in the Rome Sand Plains of Central New York.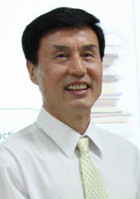 De Bao Xu was named the Leonard C. Ferguson Professor of East Asian Languages and Literatures. Xu earned a master's degree in the history of the Chinese language at Beijing Normal University in 1985, and a master's degree and Ph.D. in linguistics at the University of Illinois at Champaign-Urbana in 1988 and 1991 respectively. He teaches modern Chinese, classical Chinese, and Chinese culture courses.
Xu is the editor-in-chief (with James Huang, Harvard University) of Contemporary Linguistic Theory Series, (China Social Sciences Publishing House, Beijing). He is the author and co-author of textbooks and multimedia software: Chinese Breakthrough and China Scene: An Advanced Chinese Multimedia Course, Crossing Paths: Living and Learning in China and Shifting Tides: Culture in Contemporary China (Beijing University Press).
Xu is the chair of organizing committee of the biennial International Conference on Technology and Chinese Language Teaching in the 21st Century.