Grammy Winner Dan Morgenstern to Give Couper Lecture
---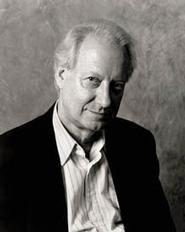 Dan Morgenstern, eight-time Grammy Award winner and recently retired head of Rutgers University's Institute of Jazz Studies, will present the Couper Phi Beta Kappa Library Lecture on Monday, April 8, at 4 p.m., in the Kennedy Auditorium of the Taylor Science Center. Morgenstern will address the changing nature of acquisitions, access and use of jazz archives, tying in to our own Jazz Archive. His lecture is free and open to the public.

Born in Germany, Morgenstern came to the United States in 1947. He served as chief editor of Down Beat from 1967 to 1973, and is currently co-editor of the Annual Review of Jazz Studies and the monograph series Studies in Jazz. He has been jazz critic for the New York Post and record reviewer for the Chicago Sun Times. His publications Living with Jazz (2009) and Jazz People (1978) both won the Deems Taylor award from the American Society of Composers, Authors and Publishers. Morgenstern has also won eight Grammy Awards for his album notes. In 2007 he was awarded the title jazz master by the National Endowment for the Arts.

Morgenstern has taught jazz history at the Peabody Institute at Johns Hopkins University, Brooklyn College, New York University and the Schweitzer Institute of Music in Idaho. Until recently, he served as director of Rutgers University's Institute of Jazz Studies. Morgenstern is a former vice president and trustee of the National Academy of Recording Arts and Sciences; was a cofounder of the Jazz Institute of Chicago; served on the boards of the New York Jazz Museum and the American Jazz Orchestra; and is a director of the Louis Armstrong Educational Foundation and the Mary Lou Williams Foundation.
This lecture is part of Hamilton's Couper Phi Beta Kappa Lecture series which was established in 2005 to honor Hamilton alumnus Richard "Dick" Couper '44. Couper died in January 2006. The annual lecture recognizes Couper's commitment and contributions to the college and the Phi Beta Kappa Society. Each year a distinguished speaker is invited to present topics related to the college's special library collections or to present an issue related to libraries in general.

Phi Beta Kappa is the oldest and most prestigious honor society in the country. Students are elected to membership in recognition of their exceptional academic achievement in fulfilling the goals and purposes of the college.