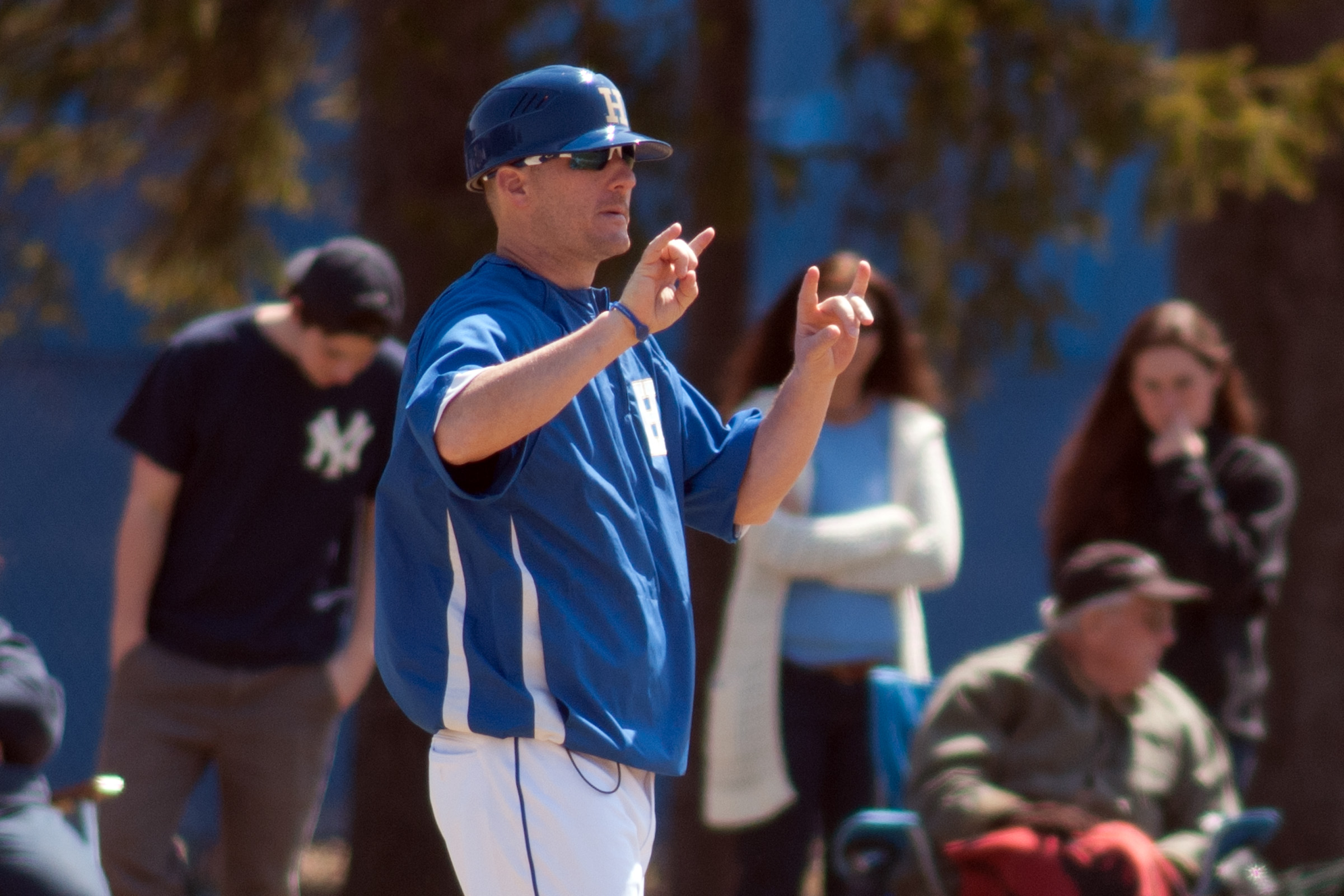 The Hamilton College baseball team dropped a 7-2 decision to Elmhurst College on Sunday afternoon in Winter Haven, Fla. The Continentals (5-3 overall) held a 2-0 lead before the Bluejays scored five unearned runs in the seventh inning.

Box score

Hamilton pushed across single runs in the first and fifth to go up 2-0. Andrew Haser '17 doubled home Kenny Collins '17 in the first and the Continentals doubled their lead with an unearned run in the fifth. Singles by Robert Morris '17 and Zach Becker '16 put runners on the corners and Morris scored when Elmhurst's catcher made an errant throw as Becker stole second.

The Bluejays (5-4) got on the board in the fifth when Ben Havel '17, who earned the win on the mound, singled home A.J. Compton. Their seventh-inning rally started with a Hamilton error that put the lead-off runner on. One out later, Compton doubled in the tying run and Brandon Kressner '17, who had three hits on the day, singled to put runners on first and third. Three straight two-out run-scoring singles by Zach Tsiodras '15, Greg Struck '16 and Kalvin Thongchamleunsouk '16 put Elmhurst up 5-1. The Bluejays scored their fifth run when Struck came home while the Continentals threw out Thongchamleunsouk on an attempted steal of second.

Havel singled three times at the plate and allowed six hits and one earned run over seven innings to pick up his second win of the season. He struck out six Hamilton batters.

Haser and Morris both had two of the Continentals' seven hits.

Hamilton will play another non-conference game against Keuka College in Auburndale, Fla., on Monday, March 23, at 4:30 p.m.