Rediscovering Alexander Hamilton Premieres Tonight on PBS
---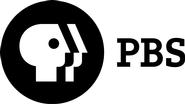 Biopic documentary Rediscovering Alexander Hamilton premieres on Monday, April 11, on local PBS stations. It will air in the Clinton – Utica area on Monday at 10 p.m. on WCNYHD (853), Tuesday, April 12 at 9 a.m. and 1 p.m. on 853, and Wednesday, April 13, on WCNY (13) at 3 a.m. Check local listings for other areas.
According to the PBS website, "Rediscovering Alexander Hamilton, by director/producer Michael Pack and writer/host Richard Brookhiser, re-invents the documentary biopic. Following the style of their acclaimed Rediscovering George Washington (2002), they take viewers to the Caribbean islands where Hamilton was born, to Yorktown and Wall Street where he fought and worked, to Harlem and Weehawken, N.J., where he lived and died."
Marine Corps Lt. Col. Christopher (Chris) I. Woodbridge '87 appeared in the film, critiquing the reenactment of Hamilton's charge at Yorktown.