The Rise and Fall of the Bible Author to Give Talk
---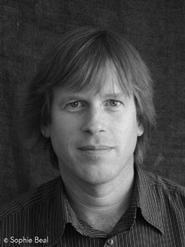 Timothy Beal, author of The Rise and Fall of the Bible: The Unexpected History of an Accidental Book, will lecture at Hamilton on Monday, April 11, at noon in the Science Center room 3024. The lecture is free and open to the public.
Beal is the Florence Harkness Professor of Religion at Case Western Reserve University. He has published 12 books and many scholarly articles on the cultural history of the Bible, religion and popular culture, and relations between critical theory and academic religious studies. He has also published essays on religion and American culture for The New York Times, The Chronicle of Higher Education, The Washington Post, and The Cleveland Plain Dealer. He has been featured on national radio shows including NPR's All Things Considered and The Bob Edwards Show.
The Rise and Fall of the Bible (Houghton Mifflin Harcourt, Feb., 2011) has received critical praise. Publishers Weekly called it "brilliant, twisted and imaginative," and The New York Times Book Review referred to Beal as "a definitively open-minded professor of religion."

Beal teaches courses in biblical literature, cultural history of the Bible, theory and methodology for religious studies, and in thematic areas of broad, comparative interest.