Washington Post Highlights Hamilton's Funded Internships
---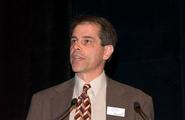 David Bell, senior associate director of the career center, was quoted in a July 28 Washington Post article focused on the important role played by funded internships in offering college students career-related summer job experience. Hamilton was included among the colleges that offer funding to support student interns in unpaid positions.
"A degree from a top liberal arts college is no longer enough. Employers want to see experience," said Bell in the Post article. "There are a lot of barriers to getting a summer internship, and we want to remove as many barriers as possible." Hamilton was credited with handing out "about 35 awards this summer ranging from $1,000 to $4,500."
Earlier in the week, the career center was also included in a New York Times article on graduate school admission for which Jeanine Murtaugh, assistant career center director, was interviewed.