Urban Education, Hip-Hop Culture Expert to Give Black History Month Keynote
---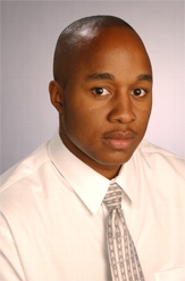 Don Sawyer, director of Syracuse University's Louis Stokes Alliance for Minority Participation, will give the Black History Month keynote speech at Hamilton College. His lecture, titled "Hip-Hop Culture, Perceived Anti-Intellectualism, and Young Black Males," will take place on Monday, Feb. 6, at 4:15 p.m., in the Kirner-Johnson Building's Bradford Auditorium. It is free and open to the public.
Sawyer holds a bachelor's degree in psychology from Hartwick College and masters degrees in sociology and in education from Syracuse University. He is currently a doctoral student and instructor in the Maxwell School of Citizenship and Public Affairs sociology department at Syracuse. Sawyer's scholarly research deals with issues of hip-hop culture, identity formation, and perceived anti-intellectualism in black male youth and college students.

Sawyer's lecture will examine the socio-cultural variables that affect the lives and academic achievements of black male students. Using the voices of young black men, he will offer alternative perspectives on what hip-hop means to these youth.

The lecture is co-sponsored by the Days-Massolo Center, the Office for the Associate Dean of Students for Multicultural Affairs, and the Black and Latino Student Union.